JLL Represents the West Coast-Based Furniture Retailer
ATLANTA, GA, Jan. 20, 2017 – (RealEstateRama) — JLL announced today it has represented Z Gallerie in its plans to open an east coast distribution and customer service center at Skyview Business Center in Lithia Springs, west of Atlanta. The distribution center is expected to create 115 jobs and be fully operational by 2019. JLL Senior Vice President Steve Grable, SIOR and Executive Vice President Barry Hill represented Z Gallerie in the lease negotiations.
Based in Los Angeles, Z Gallerie operates 68 stores nationwide. The fashion-forward furniture retailer has a local presence with two Georgia stores at Atlantic Station in Atlanta and Perimeter Mall in Dunwoody. Z Gallerie currently supports all its stores and e-commerce business nationwide from one warehouse on the West Coast.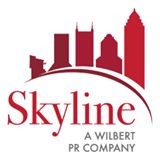 Z Gallerie's new facility represents a $3.7 million investment to support east coast distribution and overall growth. The innovative distribution facility features office and warehousing space with 34 loading docks, two drive-in bays, a 32-foot clearance height, an ESFR sprinkler system and energy efficient T-5 lighting.
The home furnishings retailer considered several Southeast states for its new distribution center, including Tennessee, South Carolina and Georgia. Metro Atlanta emerged as the optimal location due to labor availability, state incentives and logistical access. The new distribution center will improve operations and create a more cost-effective supply chain.
"Metro Atlanta's superior logistics framework, proximity to the Norfolk Southern and CSX rail lines and access to the Georgia Ports Authority import centers in Savannah are some of the key drivers in Z Gallerie's decision," said Grable, a member of JLL's Supply Chain and Logistics Solutions Team.
"The JLL team was key in gathering market data to help Z Gallerie make the best real estate decision," said Victor Navarrette, Vice President of Operations with Z Gallerie.
"We are excited to provide our east coast customers with a more timely service experience in the near future," added Navarrette.
Z Gallerie's announcement follows a record-breaking year for Atlanta's industrial real estate market. According to JLL's fourth quarter 2016 Industrial Insight report, Metro Atlanta surpassed 16 million square feet of absorption for the first time since 2000.
CBRE's Trey Barry, Todd Barton and Greg Haynes represented the landlord, Huntington Industrial Partners, in the lease.

About Z Gallerie
Headquartered in Los Angeles, Z Gallerie is the style authority for the fashionable home. Since 1979, the brand has inspired interior designers and stylish influencers with cutting edge design and sophisticated, accessible furnishings. Each season, Z Gallerie offers the latest ideas in furniture, art, home decor and entertaining tailored to each individual's personal style aesthetic through its celebrated Style Personalities program Style Personalities. A catalog, a full online presence at zgallerie.com and 67 stores nationwide keep Z Gallerie in the forefront as the premier lifestyle brand in home fashion.
About JLL
JLL (NYSE: JLL) is a professional services and investment management firm offering specialized real estate services to clients seeking increased value by owning, occupying and investing in real estate. JLL is a Fortune 500 company with, as of December 31, 2015, revenue of $6.0 billion and fee revenue of $5.2 billion, more than 280 corporate offices, operations in over 80 countries and a global workforce of more than 70,000. On behalf of its clients, the company provides management and real estate outsourcing services for a property portfolio of 4.0 billion square feet, or 372 million square meters, and completed $138 billion in sales, acquisitions and finance transactions in 2015. As of September 30, 2016, its investment management business, LaSalle Investment Management, has $59.7 billion of real estate assets under management. JLL is the brand name, and a registered trademark, of Jones Lang LaSalle Incorporated. For further information, visit www.jll.com.