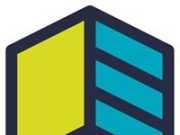 Palo Alto Housing and Housing Choices will host an information session on Thursday, November 15, 2018, at 7 p.m. at the Mitchell Park Community Center in Palo Alto.  The purpose of the event is to educate the community about inclusive and affordable housing for people with developmental disabilities
Palo Alto Housing (PAH), a leading developer and manager of low- and moderate-income housing in the San Francisco Bay Area, announced today that Randy Tsuda has been named President and Chief Executive Officer. Tsuda is currently the Community Development Director of the City of Mountain View. He will begin at PAH on November 14th.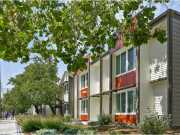 On August 17, 2017, Palo Alto Mayor Greg Scharff, City Council Members, and other local leaders gathered to celebrate the grand re-opening of Colorado Park Apartments, an affordable residential rental community developed by Palo Alto Housing (PAH).
On June 12, 2017, City of Mountain View Mayor Ken Rosenberg, Santa Clara County Board Supervisor Joseph Simitian, State Housing and Community Development Director Ben Metcalf, California Department of Veterans Affairs and other local leaders will celebrate the groundbreaking of Eagle Park Apartments, an affordable residential rental community being developed by Palo Alto Housing (PAH) in the center of Silicon Valley