For more and more high-net-worth (HNW) real estate investors, dollar stores and drugstores make for a winning combination, although these assets can turn into losers if the sole tenant leaves.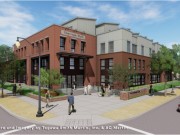 City of Orange approves development of 402-bed student housing development along with renovation of historic Villa Park Orchards Association Packing House to be adaptively reused as a Museum and Student Services Center for Chapman University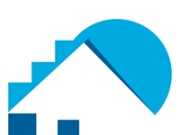 When I reflect on the tremendous challenges facing low income people throughout the country, I am reminded of a story from last summer when a family swimming at the beach was caught in a strong riptide, swept away from the shore by powerful ocean currents. A few brave individuals attempted to save them, only to be pulled into danger themselves as horrified bystanders watched. There was no rescue equipment nearby and no lifeguards on duty. PRESS CONTACT Renee Willis Vice President for Field & Communications (202) 662-1530 x247 media@nlihc.org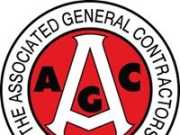 Construction employment increased by 30,000 jobs in December to the highest level since September 2008, according to an analysis of new government data by the Associated General Contractors of America. Association officials said that, according to an outlook the association released earlier this week, most firms expect to continue adding jobs this year amid expectations demand for construction will expand.<
Nonresidential construction spending expanded 0.6 percent in November, totaling $719.2 billion on a seasonally adjusted basis, according to an Associated Builders and Contractors (ABC) analysis of data released today by the U.S. Census Bureau. Despite the month-over-month expansion, nonresidential spending fell 1.3 percent from November 2016.
The Solar Energy Industries Association (SEIA) announced today the release of two documents designed to spur investment in commercial solar projects. The first document is a contract that combines the benefits of a Power Purchase Agreement (PPA) with Property Assessed Clean Energy (PACE) to provide customers with a valuable new financing option.
Mortgage applications decreased 2.8 percent from two weeks earlier, according to data from the Mortgage Bankers Association's (MBA) Weekly Mortgage Applications Survey for the week ending December 29, 2017. The results include adjustments to account for the Christmas holiday.
The U.S. Department of Energy (DOE) has announced the selection of six projects to receive approximately $30 million in federal funding for cost-shared research and development in unconventional oil and natural gas recovery.
The not seasonally adjusted (NSA) national construction unemployment rate was 5 percent in November, down 0.7 percent from a year ago and the lowest November rate on record, according to an analysis of U.S. Bureau of Labor Statistics (BLS) data released today by Associated Builders and Contractors (ABC). The construction industry employed 191,000 more workers than in November 2016.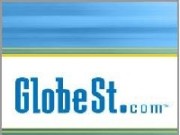 Cap rates in the net lease market went on a long-term slide for several years as the economy recovered from the recession, with single tenant retail properties experiencing an especially steep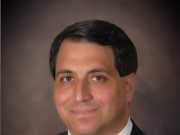 Cap rates in the fourth quarter of 2017 for the single-tenant net lease retail sector reached a new historic low rate of 6.07 percent. During the same time period, cap rates for the office sector
Meridian, a full-service real estate developer and owner of medical and general office real estate, announced today that Linda Shoemaker Haskins has been hired as Vice President, Asset Management. She will lead Meridian's Asset Management team and oversee management of Meridian's properties in Northern California.