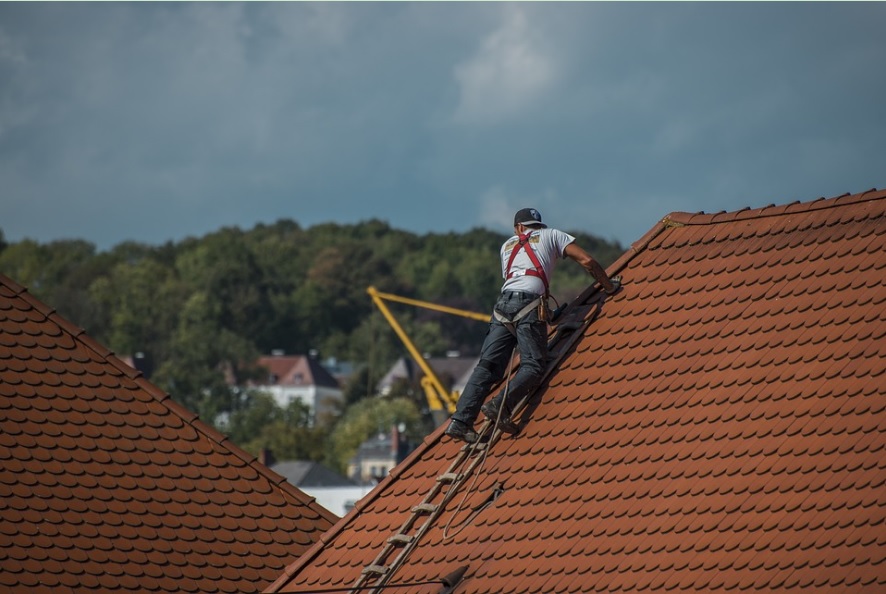 Roof health is critical as it acts as a layer of defense. So, the roof should be your top priority since it protects your biggest investment. A well-maintained ceiling means solid walls and rafters as well that keep the overall structure steady. The roofing contractors' industry is $56.1 billion in the US in 2022 with an annualized growth of 2% from 2017-2022. Americans usually consider shingles since they are lightweight and easy to replace. You may also utilize other techniques to boost the functionality of the 'fifth wall'.
Texas is vulnerable to powerful winds and heavy rains causing damage. So, you need trusted roofing companies that can bring everything back to normal. One such is R. Cooper Roofing & Siding which is a top roofing contractor in Stafford. Experts can work tirelessly for their customers to offer inspections, repairs and replacements. The professional service is tailored to meet all roofing needs and emergencies. Below are a few signs you need to call them!
1. Dark Water Stains
Wet patches and spots are typically due to a leak in the roof. This is caused by standing water or moisture accumulation in the attic. They are seeping down through cracks for a long time which explains the 'dark' color. The materials underneath can increase in size due to water contact and affect the whole roof. For instance, a few tiles may come off loose. The attic insulation could also be impacted. Consider a roof repair service in Stafford, Texas which can fix the situation and prevent mildew infestation too. This is vital since they latch onto a variety of materials like dust, paint, wallpaper and carpet with a musty smell.
2. Peeled Paint
Using the wrong paint usually causes a peel. But did you know that water leaking from the roof turns the walls permeable? This results in bulging, cracking and peeling and the colors layers simply separate. It may also be due to high humidity or condensation that blisters the paint and might lead to ugly dampness. You may have to reapply paint several times in a year if you do not fix the source, that is, the roof.
3. Gutter Granules
This is a clear sign that your roof materials are eroding! This can also crop up in the form of tiles that are rapidly 'balding'. The granules have come out loose, getting mixed with water and finally piling up on the ground. They require attention from a highly professional Stafford roofer since tiles with granules loss are vulnerable to curling or breaking.
This is also a sign of an aged roof that is slowly deteriorating. The shingles are less likely to serve you for the longest time at this point and need a repair or replacement as the situation demands. But do not worry if the roof is brand new. The granules might be the excess minerals that are falling off since there are many.
A roof is often called the 'forgotten wall'. But try to be alert and aware to avoid diseases, impaired interiors and an uncomfortable living atmosphere. The best roof repair service in Stafford, Texas is your friend delivering high-quality workmanship to your home.