Now, more than ever, is a risky time to be in business. How can you strengthen your plumbing business so that it is less vulnerable?
For all small business owners, including plumbing contractors, this is the time to seriously evaluate your risk management program and fill in any gaps. A good place to start is workplace safety. But why?
The health of your workforce determines the health of your business. If you don't take care of your employees, you will:
lose the skills that allow you to operate in such a competitive industry
face extensive financial loss due to medical costs arising from accidents
increase your cost of business because the less safe the workplace, the higher your insurance premiums.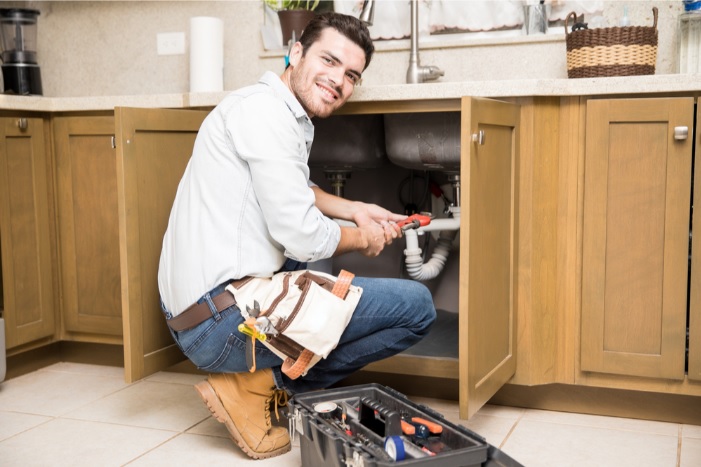 Safety first
If you believe it will never happen to your business, think again. After all, 20 percent of all workplace fatalities occur on construction sites, and 50 percent of the fatalities that occur involve small businesses. In addition, the Occupational Safety and Health Administration (OSHA) reports that 1 in 10 construction workers are injured annually. Non-fatal injuries are 71% higher in building and construction than in other industries.
Here are 5 top safety tips 
Develop a culture of injury prevention
The first step towards creating a safe working environment is to implement an awareness program by sensitizing your staff on injury prevention. This is an effort made to prevent accidents before they happen.
What precautions can you take? 
Inspecting ladders before use
Labelling equipment that is not functioning well
Keeping passages and walkways clear 
Organize safety training
It is important to schedule regular training sessions to keep your employees informed about the potential hazards they may be exposed to in their day to day work. These may include exposure to mold, harmful chemicals, and gases.
It is useful to share information on the properties of the substances and what protective gear is necessary. Include practical demonstrations to illustrate how to access a confined space safely and how to handle a power tool safely. Also, practice correct lifting techniques.
Supply protective gear and offer guidance on its use
Your staff needs to be outfitted with the necessary Personal Protective Equipment (PPE) such as gloves, masks, boots, and ear protection. However, more importantly, they should be briefed on the gear piece by piece. The PPE needs to be used correctly to be effective.  
Offer guidelines on the use of tools
Proper guidelines will go a long way towards preventing injury.
What guidelines should you establish?
Ensuring that tools are in good working order. All tools should conform to safety requirements.
Limiting the use of tools for the purpose designed for. Follow the manufacturer's recommendations.
Using a toolbox to transport equipment to prevent injury from sharp objects.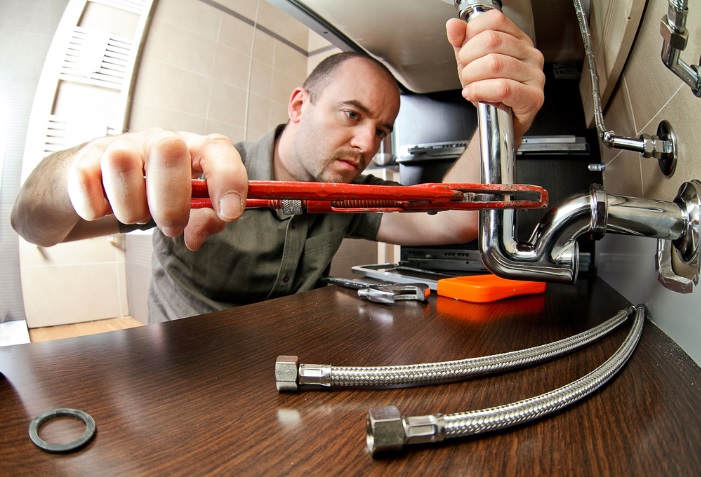 Establish your business safety procedures
Every business will have different needs for safety procedures depending on its size and type of work it specializes in. You will therefore need to craft a document that suits your requirements. 
Look at including these items
The specific occasions when PPE is required.
Only licensed and trained staff to be permitted the use of specific equipment.
Apprentices to work under supervision at all times.
Prohibit the use of machinery while medicated or intoxicated.
Leave it to the professionals
Some things are just best left to the professionals, such as your insurance requirements. While preventative measures and the implementation of safety measures add significantly to your risk management program, the correct insurance will fill in any gaps.
Look into plumbing contractor insurance, such as General Liability, Workers Compensation, tool coverage, and Commercial Auto insurance. After all it's not only a good safety record that has a positive effect on your business's reputation but the right insurance too.
_______________________________________________________________
No results found for the text you pasted (528 words, $0.07) on 12 Oct 2020 at 12:15 GMT.