WASHINGTON – (RealEstateRama) — The Alliance 50×50 Commission on U.S. Transportation Sector Efficiency ("50×50 Commission") published a foundational white paper Wednesday outlining the challenges to reduce energy use in transportation and the transformation occurring through increased use of alternative fuels, advanced vehicle technologies, automation and shared mobility that can lead to significant reductions in energy use.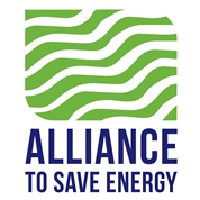 The 50×50 Commission, launched in October 2017, is chaired by Audi of America President Scott Keogh and National Grid U.S. President Dean Seavers, and includes Pittsburgh Mayor William Peduto (D) and Fort Worth, Texas, Mayor Betsy Price (R), along with leaders representing vehicle manufacturers, utilities, federal agencies, environmental and consumer groups, infrastructure providers and public transit. It is holding its next meeting in Washington, D.C., in March, and the Commission's final report, a roadmap to cut energy use in half in the U.S. transportation sector by 2050 while meeting future mobility needs through federal, state and local policies, is due in September.
The white paper, Halving U.S. Transportation Energy Consumption by 2050, establishes the primary goal of the 50×50 Commission: to halve transportation energy use by 2050 on a pump-to-wheel basis relative to a 2016 baseline. The paper further examines current and projected energy uses in transportation and identifies areas for potential improvements. While it is technology-neutral, the paper notes that several areas are likely to be instrumental in achieving the 50×50 goal, including the deployment of alternative fuel vehicles (including electric vehicles, hybrids and other alternative fuels), advanced vehicle technologies to enhance energy efficiency across the board, and enabling technologies, such as vehicle automation and shared mobility capabilities, which can allow travelers to use vehicles more efficiently and effectively, eliminating unnecessary vehicle miles traveled while enhancing economic output.
"The Commission has taken on an incredibly bold goal of cutting our transportation energy use in half, but it's a goal that can and must be achieved," said Kateri Callahan, President of the Alliance to Save Energy. "As transportation technology changes, we need to harness this moment to make a leap forward in reducing energy use. It's been great to see the Commission and its technical committees delve into finding those opportunities."
"The Commission is tackling some of the most critical questions in building a safer, more sustainable and more efficient transportation system for coming generations," said Scott Keogh, President of Audi of America. "I commend the group and its Technical Committees for working together to ensure we realize the full potential of an automated, electric and digital future."
"The transportation sector is central to dramatically reducing carbon emissions, a key area of focus for National Grid and the states we serve, so I look forward to continuing to tackle this challenge as a co-chair of the 50×50 Commission," said Dean Seavers, US President, National Grid. "Together we will identify solutions to clean up the transportation sector that best support our customers and communities. The Alliance to Save Energy's foundational white paper serves as an initial roadmap to how we will get there."
The white paper is available on the 50×50 Commission webpage at:
About the Alliance to Save Energy
Founded in 1977, the Alliance to Save Energy is a nonprofit, bipartisan alliance of business, government, environmental and consumer leaders working to expand the economy while using less energy. Our mission is to promote energy productivity worldwide – including through energy efficiency – to achieve a stronger economy, a cleaner environment and greater energy security, affordability and reliability.
###
MEDIA CONTACTS
Ben Somberg


(202) 530-2223