Washington, DC – (RealEstateRama) — NLIHC commends the Federal Housing Finance Agency's (FHFA's) decision to continue Fannie Mae and Freddie Mac's (the enterprises') contributions to the national Housing Trust Fund (HTF), the first new federal housing resource in a generation that exclusively serves the lowest income seniors, people with disabilities, families with children, and people experiencing and at risk of homelessness.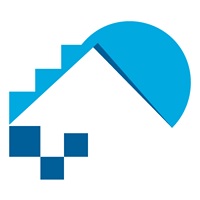 While the quarterly filings confirm that the enterprises will require a draw from the U.S. Department of Treasury, FHFA makes clear that this event is due to the impact of the recently enacted tax legislation, not the financial instability of Fannie Mae and Freddie Mac. The significant decrease in the corporate tax rate from 35% to 21% effectively reduced the value of tax-deferred assets owned by the enterprises, prompting the need for a draw.
Under federal statute, the FHFA director has the broad authority to ensure the financial stability of the enterprises, including the power to determine whether contributions to the HTF would have a negative impact. NLIHC agrees with FHFA's determination that the financial stability of the enterprises are not at issue under these unique circumstances and that contributions to the HTF must be continued.
To date, nearly $400 million has been allocated through the HTF to help states address the severe shortage of 7.4 million rental homes affordable and available to families with extremely low incomes. NLIHC research finds that for every 100 of the lowest income people, there are just 35 affordable homes available to them. As a result, 71% of these households pay more than half of their limited incomes on rent, forcing them to make impossible trade-offs between paying their rent and buying groceries, visiting their doctor, saving for a rainy day, or investing in their children's education.
"FHFA Director Watt's decision is an important step forward, and we commend him for it," said Diane Yentel, president and CEO of NLIHC. "Far more HTF resources are needed, however. We will continue to work with Congress to expand the critically important HTF, through housing finance reform and other legislative avenues, to help it reach more people in need of affordable, accessible homes."
###
---
Established in 1974 by Cushing N. Dolbeare, the National Low Income Housing Coalition is dedicated solely to achieving socially just public policy that assures people with the lowest incomes in the United States have affordable and decent homes.
PRESS CONTACT
Renee Willis
Vice President for Field & Communications
(202) 662-1530 x247