Smart technology and connected devices are finding their way into every room in our homes, so why should your bathroom be any different?
We discussed one of these gadgets in 'What is a TV Mirror and Why do You Need it?', and as the name implies it involves a bathroom mirror that doubles as a TV, bringing both style and entertainment to your bathroom. Of course, there are plenty more smart bathroom gadgets to consider and here we'll go over six of the ones you must-have for your home.
Smart Mirrors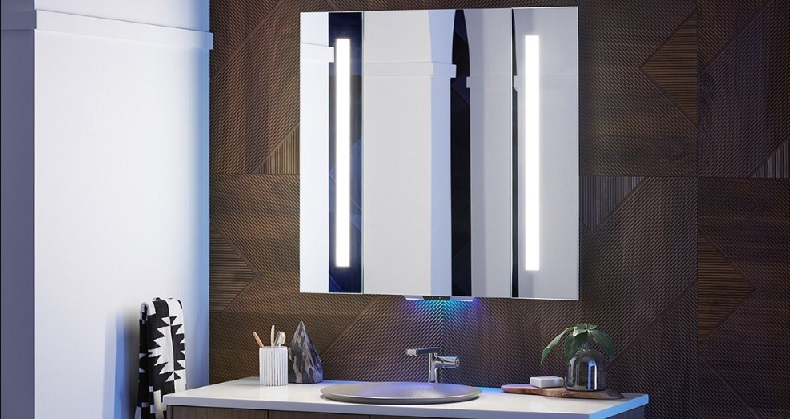 In the U.S., continuing the trend of having every aspect of your home connected to Amazon's Alexa, 146-year-old plumbing company Kohler has now integrated it into bathroom mirrors. Part of their Veil Lighted Bathroom Collection, the Verdera Voice Lighted Mirror comes with built-in Alexa or Google Voice activation. It features voice-activated lighting and music from the built-in speakers. Lighting effects can also be adjusted to go through the Kohler Konnect app, voice or even motion control.
Smart Toilets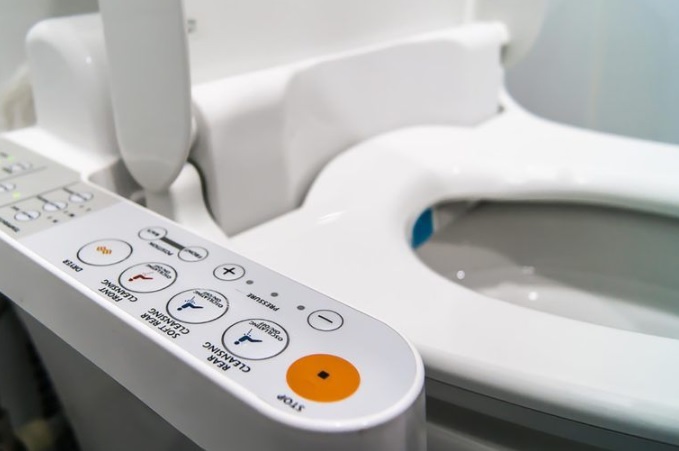 High-tech toilets that look like they were taken from a spaceship have been a common sight in Japan for many years. They are even available in most public spaces like train stations, shopping malls and rest stops next to highways. Japanese smart toilets feature conveniences like a bidet with a soft water jet, heated seats and a blow dryer to help you save on toilet paper. Japanese bathroom fixture manufacturer Toto brings all these advancements to your home, which are now 100% hands-free, using sensors that raise and close the toilet seat and flush automatically, to voice control so you can adjust mood lighting and listen to music. Toto's Neorest NX2 toilet also features advanced cleaning features like an integrated UV light in the bowl, to a catalytic deodorizer and cleaning technology that users electrolyzed water.
Smart Showers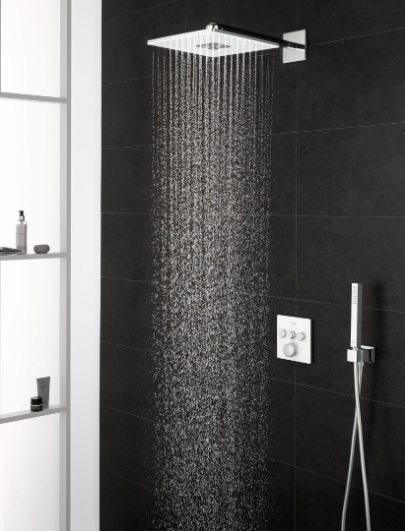 Homeowners in the UK are seeing the benefits of smart showers, both for convenience and water efficiency. Grohe UK's senior product manager Paul Bailey explains how the company's Bluetooth controlled spa-showers offer a personalized user experience customized to an individual's preferences. When adding new fixtures like these, sensible homeowners should also buy coverage in case their boiler and heating system is not able to meet the requirements of these high-tech fixtures. For example, modern bathroom appliances may require an increased water pressure to properly function, which old boilers may not be able to handle. HomeServe advise all UK homeowners to make sure that their boiler and heating is insured as any changes or repairs after a big renovation, such as a new smart shower or bath, could be very costly. This is especially true if the repair requires a new boiler or major adjustments to the current heating system. Nevertheless, smart showers also save water by using aerating technology which helps maintain similar pressure as regular showers but use 50% less water.
Smart Towel Warmers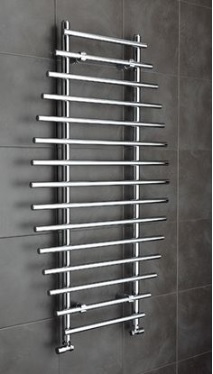 Canadian winters are known for their harsh cold and for this reason many homeowners choose heating solutions that offer unparalleled comfort during the winter months. From homes using underfloor heating and even in-wall heating elements, keeping the home and bathroom warm and cozy is a priority. Now, we can add smart heated towel racks to the list which are Wi-Fi enabled and can even connect to other smart home devices like, yes you guessed it, Alexa and your smartphone. Imagine stepping out of the shower and wrapping yourself in a warm towel on a cold morning and all you had to do is say "Alexa, warm my towel."
Smart Glass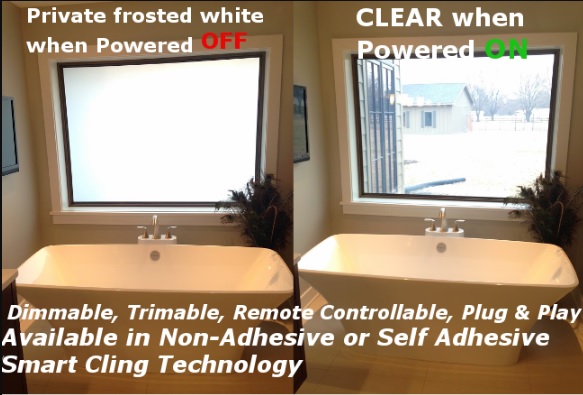 With the copious amounts of sun Australians get, homeowners are opting for smart bathroom window glass that tints at the touch of a button. This enables them to keep their homes cool during hot days while also enabling a layer of privacy that makes it impossible for outsiders to see into the bathroom. The Latest Tech News explains that this ingenious piece of technology is essentially a smart adhesive film layered over the window glass and allows you to control it's transparency via a smartphone app, eliminating the need for blinds and curtains, thus, offering a cleaner, sleeker bathroom aesthetic.
Smart Taps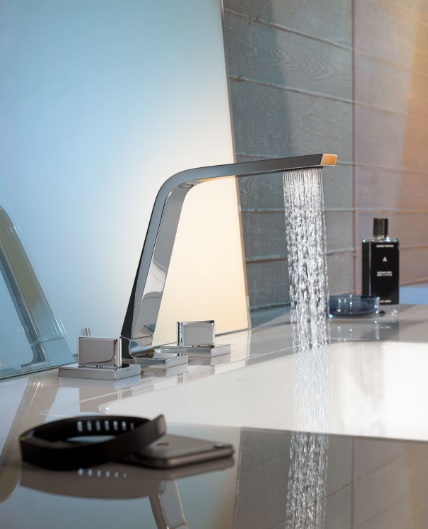 German-made smart taps that turn on when they sense your hands under the tap have become extremely popular in Europe. Not only are they hygienic and germ-free, they offer a hands-free design, as well as helping you save on water consumption. While automatic taps have been commonplace in commercial installations, German plumbing design group Dornbracht have taken things a step further and automatically adjusted water temperature and flow. In a feat of engineering and design, some smart taps are even self-sufficient, using the kinetic energy of the flowing water in the washbasin to convert it to electricity for later use. This means that even if the power goes off the smart tap will continue to function independently