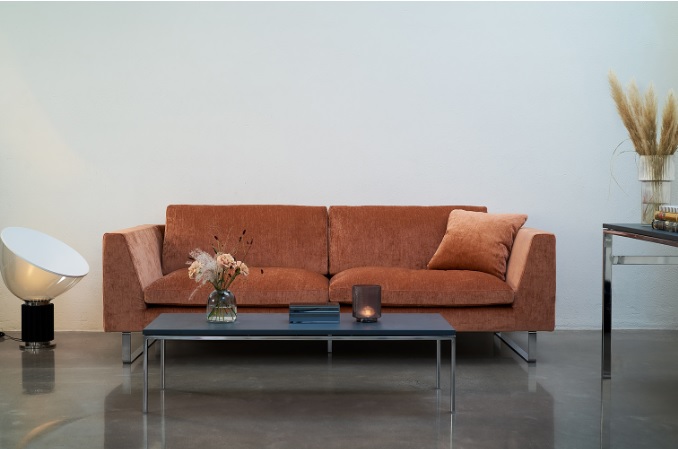 Finding the right sofa to buy is not an easy task. It is an investment that makes your living room more beautiful, and you would not want to mess with it. You can visit sofa shops London to buy your sofa and compare different types of sofa. You should consider some critical factors to help you buy a long-lasting sofa.
Here are six things to consider when buying a sofa:
Type of sofa.
There are different types of sofas in the sofa stores. You have to decide what type you want for your living before starting your search for the sofa. You can choose from common types like traditional, sectional, sleeper, and love seat. A traditional sofa is a three-seater common in many homes. If you do not have a suitable guestroom or bedroom, you can buy a sleeper sofa to use as a bed. For your studio, a loveseat sofa will be ideal for you. It is made for two people and can fit in a smaller room. A sectional sofa has sections that you can use to arrange your room. It essential to measure the area you intend to keep the sofa to help you narrow your search.
Your lifestyle.
Before you buy a sofa, you should consider your lifestyle and how you will use the sofa. You should consider how long you will be spending your time on the sofa. You should consider if you want a comfortable sofa for daytime watching or studying. Your need for the sofa will help you make a decision on which sofa to buy.
Sofa style.
When buying a sofa, you should select a sofa that matches your lifestyle and your house's aesthetics. Loungers mostly look for deep-seated sofas options, while traditionalists look for Lawson sofas, a tailored sofa with square arms halfway from the cushions. There are many sofa style options available in the sofa stores. If you want a sofa for your bedroom, you should go for a loveseat. You can choose a tuxedo style which has a big cushioned seat without back cushions.
Sofa fabric.
When choosing a sofa, its fabric has the same importance as its style and shape. Sofa fabric determines how long the sofa will last. It would be best if you look at different fabrics when choosing the best sofa. You have fabric options like leather, wool, velvet, and performance. Wool is more durable and does not show stains. It is also easy to clean. Velvet fabrics are ideal for your luxurious living room. They are shiny, smooth, and durable.
If you have pets in your home, performance fabric might be the best for your sofa. The performance material does not show any stains and resists water and oils. Leather fabrics are easy to clean. It is the right choice if you have pets in your house. Choose the best quality leather for your seats. Top grain and full grain materials have high quality and durable, while aniline leather is prone to scratches and not treated.
Sofa's construction.
If you buy a poorly made sofa, it will not last for a long time. Its color will fade early, and it loses its shape. You should understand first the components that make a sofa before you buy it. You invest in a well-built sofa that will resist day to day wear and tear. Manufacturers should use a strong woo to make a sofa that cannot fall apart. The joints should have screws to make the sofa sturdy. It should have springs that make the sofa comfortable.
Cushion and fill.
When buying a sofa, you should decide if you love cushions that are sinkable or firm. The type of fill in the cushion determines if it is sinkable or firm. Fiberfill makes the cushions more sinkable, and it is cheaper. Foam filler is ideal for sleeper sofas as it is more firm, and you can use it to recover an old or sagging sofa.
Bottom line.
You should choose a long-lasting sofa that will serve you for many years in your home.  It would be best to be keen while choosing a sofa to ensure you choose a suitable style that fits your home. Have a range for your sofa budget before you begin the search for your sofa.