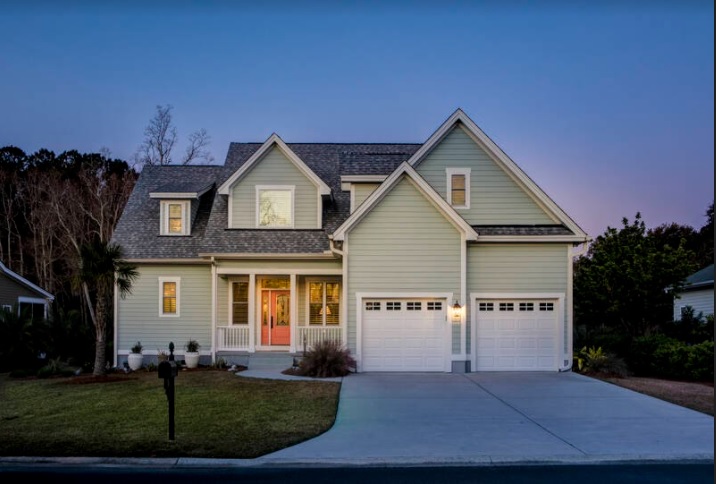 There are many small, inexpensive home improvements you can make to improve the appeal of your San Diego real estate. Adding curb appeal to any house can make it easier to sell while also giving it an attractive look that you can be proud of.
With that said, here are 6 ways to help increase your home's curb appeal.
1. New Exterior Paint
An update to your home's exterior, such as adding new paint, can automatically change the look of your real estate property. Performing periodic maintenance to the exterior surface of the house can ensure that it stays looking great while improving its curb appeal.
Any obvious signs of defects, such as rotting or cracked material, can lower the aesthetic of a San Diego real estate and turn away potential buyers. Once these problems have been repaired, look to add personality with new trims and colors.
2. Improve The Lighting
Adding low-voltage landscape lighting can make a huge impact on the curb appeal of a home. Apart from that, it also adds to its security and safety.
Fixtures can provide accent lighting to the house or any trees nearby and can also illuminate walkways. For good landscape lighting, consider adding a range of fixtures and lighting types.
3. Install Window Boxes
Window boxes provide a quick and easy way to bring charm and color to a home's curb appeal. Select boxes that are made of iron or copper for a traditional appeal.
Pick painted wood if you want a cottage feel. You can also mix and match plants and flowers alongside the new window boxes to suit your color scheme.
4. Dress Up The Front Door
The entry point of a home is the focal point for its curb appeal. You can make a statement by giving the front door a fresh coat of color with paint.
Clean any dirty spots near the doorknob and use metal polish on your door fixtures. The entrance to your home should also reflect its interior, so add designs that reflect your personal style.
5. Go Green
A container garden adds a colorful and welcome feel to any home exterior. You can purchase ready-made containers from your local garden center or create your own using your favorite plants.
You can also use pots as an alternative. Materials for your pots can be in the form of ceramic, terra-cotta, plastic, and wood.
6. Add Outdoor Art
Add some spunk and curb appeal to your yard by installing weather-resistant artwork. Select pieces that complement the exterior elements of your home.
You can go with birdbaths, sculptures, wind chimes, and metal cutouts in your San Diego real estate. Water sculptures are not only great as yard art, but they can also be soothing to the ears.
Martin Whitmore is the owner of US Window & Door, one of the oldest exclusive window and door replacement companies in San Diego, serving the County for over 30 years.