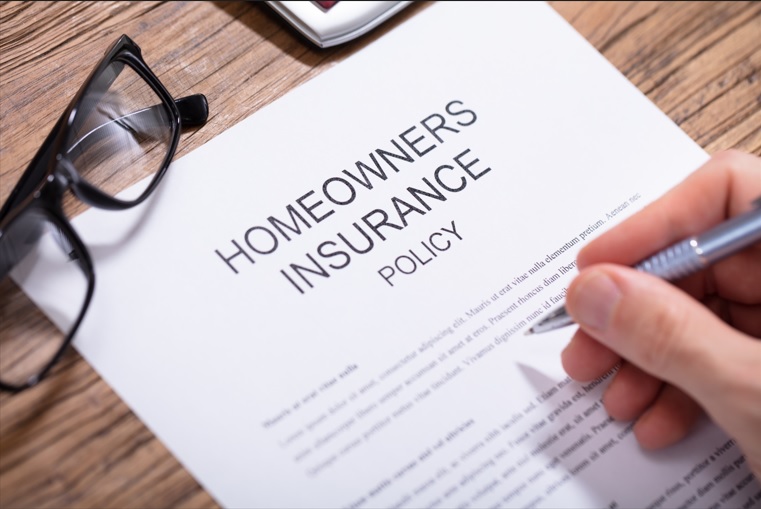 First-time homebuyers make up 38% of all home sales on average. While buying your first home is exciting, it also takes work.
You'll have requirements to complete the purchase, one of which is buying home insurance. You must have proof of homeowners insurance as you prepare for your home closing. Otherwise, you can't close on the deal.
But, it would help if you didn't rush through choosing a policy. Instead, you might want to take your time to find the best homeowners insurance available.
Keep reading this guide to learn how to select the best homeowners insurance policy for your new home.
Learn What a Policy Protects
While you can choose from many types of insurance plans that cover homes, you'll want to ensure your policy covers a few main things. Here are the three most important:
Structure
The primary purpose of homeowners insurance is for coverage of your home. A typical policy also covers other structures on your property, but you'll need to tell your agent if you have extra structures, such as a barn or shed.
Contents
Secondly, your policy should protect the things you own. Your contents include your clothing, kitchenware, furniture, and appliances.
Your insurance policy reimburses you if you lose these items to theft, fire, or another covered peril.
Additional Living Expenses (ALE)
You might also want to ensure that your policy includes ALE coverage. ALE coverage is helpful if you must move out of your house after a covered peril damages it.
For example, ALE coverage pays for your hotel room if you have to stay in a hotel for a few weeks while a contractor repairs your home after damages occur.
Determine How Much Coverage You Need 
Smart homeowners carefully decide how much coverage to include with their home insurance plans.
The first decision is the coverage amount for your home. You can determine how much coverage to have by estimating the cost of rebuilding your house.
When you find this out, you can choose this amount for your structural coverage.
Secondly, you should determine how much coverage to include for your contents. Insurance agents base this on a percentage of your home value. For example, they might suggest using 50% of your home's value for your content coverage.
Your policy should also include liability coverage. One thing to note is that liability coverage is something you might not need. However, you'll be glad you have it if you need it.
Liability coverage protects you against damages others experience while visiting your home. For example, if the mailman falls on your icy driveway, they might sue you for the injuries. Your liability insurance would cover these costs.
Understand the Perils It Covers
Homeownership is a wonderful part of life, but it also presents many responsibilities. For example, you're responsible for maintaining the home.
Your home insurance policy won't cover the damages if problems arise from a lack of maintenance, and this is true for all types of homes. So, what perils does a typical policy cover? Here are the main ones:
Fire
Hail
Wind
Water
Theft and vandalism
The best policy should cover these perils and more.
Additionally, your liability coverage also protects you from many perils. For example, it protects against slips, falls, dog bites, and other injuries on your property.
As mentioned, it doesn't cover damage from a lack of maintenance. Typical policies also exclude other perils, such as damage from floods, earthquakes, and hurricanes.
Purchase Extra Coverage
Did you know that you can add extra coverage types to your policy? Additionally, you can purchase other insurance plans to have the coverage you need.
For example, you can add riders to your plan to cover personal possessions your policy excludes.
An example of this is a diamond ring. Your policy might offer $1,000 of coverage for jewelry. If the ring is worth $5,000, you can get the extra coverage by adding a rider.
Purchasing other policies protects you further, including flood insurance. You can buy a flood insurance plan for protection if your home is in a flood zone. You can do this by asking for an instant flood insurance quote.
Consider Your Deductible Options
Great home insurance policies also have affordable deductibles. You might wonder how a deductible works, especially if this is your first time buying home insurance.
Your deductible is the amount of money you're required to pay when filing a claim. Once you pay this amount and the insurance company approves the claim, they'll pay the rest.
For example, suppose you have an $800 deductible and a claim for $10,000. You'll pay the first $800 while the insurance company covers the remaining $9,200.
A lower deductible increases a policy's costs, while a higher deductible decreases it. However, it might be helpful to choose an affordable amount, as you never know when you'll have to file a claim.
Learn Why You Need the Best Homeowners Insurance
So, now you know what to look for in the best policy, but do you wonder why you need homeowners insurance? You need it for two primary reasons:
To Meet the Lender's Requirements
When lenders issue loans, they also set requirements. One such requirement is purchasing home insurance. They require this to protect the investment they issued you to buy the house.
For Protection
Home insurance is the only way you can get compensation for damages. Therefore, you need a good policy for your protection.
Find the Right Policy and Coverage for Your Needs
The best homeowners insurance offers the protection and peace of mind you need. It also satisfies your lender's requirements and reduces your risks. You can follow the tips listed here to find the right policy for your needs.
If you enjoyed this article, you might like others on our site. Feel free to check it out to find more interesting information.