WASHINGTON – (RealEstateRama) — Banks that originate residential mortgage loans have to decide how to manage the new asset, including whether to place the loan in portfolio or sell it into the secondary market. Increasingly many banks are opting to sell those loans, and the servicing rights, for a variety of reasons, including complex and costly servicing regulations. To ensure community banks get the top-tier pricing and service necessary to stay competitive in their local markets, the American Bankers Association has endorsed AmeriHome Mortgage Company's secondary market services.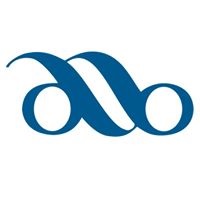 After a thorough vetting process, ABA endorsed AmeriHome's services because they offer consistent competitive pricing, as well as integrated and client-focused service, and the type of value banks are looking for in a long-term, mutually-beneficial, relationship with an investor.
"Our relationship with AmeriHome has had a substantial impact on our growth strategy," said Robert Odom, president and executive director, mortgage banking, Ameris Bank in Atlanta. "Access to and input from their executive team, secondary group and operations leaders has helped our bank create low-cost, efficient operating strategies. AmeriHome offers results, not lip service."
Each AmeriHome client will have a dedicated sales executive assigned to their bank, as well as an operations account representative responsible for the day-to-day management of the clien'ts portfolio. Additionally, clients have access to a proprietary online loan management system.
"AmeriHome is honored to be ABA's newest endorsed mortgage correspondent investor," said John Hedlund, AmeriHome managing director and chief operating officer. "Over our relatively short history, we have established ourselves as an industry leader by delivering best-in-class service, consistent and competitive pricing, and an ongoing commitment to innovative product development. We also recognize and understand the unique strengths and needs of our banking partners."
ABA member banks will receive enhanced pricing with AmeriHome. For more information, visit aba.com/AmeriHome.
AmeriHome is a Delaware limited liability company, purchasing loans nationwide (except New York). Inside Mortgage Finance recently ranked AmeriHome as the ninth largest U.S. mortgage company and fourth largest correspondent investor.
The American Bankers Association is the voice of the nation's $17 trillion banking industry, which is composed of small, regional and large banks that together employ more than 2 million people, safeguard $13 trillion in deposits and extend more than $9 trillion in loans.
?# # #
ABA Media Contact: Blair Bernstein
(202) 663-5468
Email:

Follow us on Twitter: @ABABankers?