WASHINGTON, Nov. 31 – (RealEstateRama) — Associated Builders and Contractors (ABC) today announced three finalists for its annual Young Professional of the Year Award. This year's list includes a technology-driven electrician, a business owner who builds dreams and saves lives and an attorney who fights for equality in construction. The 2017 finalists were chosen based on their career achievement, leadership and vision for the future of the commercial and industrial construction industry.
"ABC Young Professional of the Year represents the promise of the future of the merit shop construction industry and I am proud to say this year's nominees ensure our future is in good hands," said ABC Vice President of Health, Safety, Environment and Workforce Development Greg Sizemore. "ABC is proud that these outstanding young professionals are part of the merit shop construction industry."
The three Young Professional of the Year finalists are:
When he's not coaching his four kids' sports teams, Justin Baker runs Gaylor Electric's Carolinas branch in Charlotte, N.C. Baker believes technology like BIM, virtual reality and robotic workstations can help rebrand the image of the construction profession. "As construction is becoming more complex and difficult each day with unique designs and smart buildings, these technological advances will take a well-trained and educated workforce," Baker said.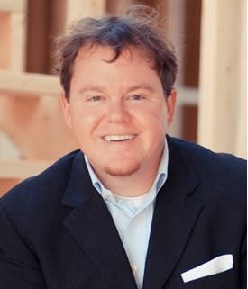 You think you're busy? Justin Mauney owns and operates two successful businesses: a construction company and a construction safety company, both in Raleigh, N.C. "With bricks and mortar, we assist people in making their dreams come true," said Mauney. "With safety services, we ensure that construction workers go home safely to their families each night."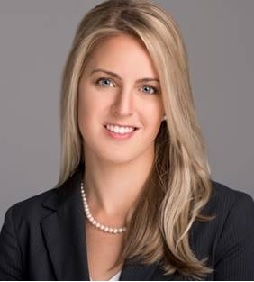 Hilary Morgan is a fighter in the construction world. Not only does she represent the industry's interests in the courtroom, but she's passionate about recruiting more women to the industry. She's a co-founder of the Tampa, Fla., chapter of National Women in Roofing. "I felt the need to help with a group that is a resource for female roofing professionals to advance their careers through networking, education, mentoring and recruitment," Morgan said.
ABC's Young Professionals Program aims to shape the future of our industry by supporting the growth of professionals under the age of 40 who are employed by ABC member companies. The winner will be announced Nov. 8 at the ABC Future Leaders Award Luncheon during ABC Leadership Week in Orlando, Fla.
The Young Professional of the Year Award joins numerous ABC award programs that promote life-long learning and achievement at every level of the construction industry. These programs include the National Craft Championships, Construction Management Competition, and the Craft Instructor, Craft Professional and Student Chapter of the Year awards. You can read about workforce development programs in the construction industry at workforce.abc.org and in Construction Executive magazine.
###