WASHINGTON — (RealEstateRama) — The Alliance to Save Energy announced Wednesday that its Board of Directors has elected veteran executives from two of the nation's largest utilities as new members, adding decades of energy efficiency leadership and expertise. The Board welcomed Jill Anderson, Vice President of Customer Programs and Services at Southern California Edison (SCE), and Anne Pramaggiore, Senior Executive Vice President of Exelon and CEO of Exelon Utilities.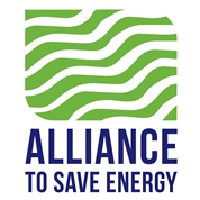 "We are fortunate to add the guidance of leaders who bring proven track records in advancing energy efficiency for millions of customers," said Jason Hartke, President of the Alliance. "Utilities are central in helping consumers and businesses use energy more efficiently, and Anne and Jill are key players in advancing this mission."
Jill Anderson is responsible for leading SCE's energy efficiency, demand response, and clean self-generation program portfolios, as well as customer strategy, marketing, e-commerce, and strategic alliance functions. She was previously executive vice president and chief commercial officer at the New York Power Authority (NYPA), where she directed all wholesale and retail operations. Anderson earlier worked for Consolidated Edison Company of New York, leading teams responsible for substation construction and operation, redesign of distribution systems to improve efficiency and integrate new technologies, and electricity and natural gas procurement.
"I'm looking forward to joining my fellow energy professionals in the important work of advancing clean energy across our country. California, and several other states, are leading the effort by implementing 100 percent clean energy policies to curb climate change risks. To achieve this important goal, we need to focus on using energy efficiently to reduce local and global emissions. The efforts of the Alliance to promote efficiency across a wide variety of industries will help drive momentum toward a clean energy future," said Jill Anderson.
Anne Pramaggiore is responsible for Exelon's utility businesses, which together form the nation's largest electric and natural gas distribution company, serving 22 million people. She was previously the first woman to serve as president and CEO of Commonwealth Edison (ComEd). Pramaggiore drove the 2016 passage of Illinois' Future Energy Jobs Act, ground-breaking legislation aimed at growing renewable energy development, creating thousands of clean energy jobs, and significantly expanding funding for customer energy efficiency programs. She has led the creation of an array of community and education programs to help increase diversity within the energy and construction industries.
The new Board members will succeed departing members from their companies: Anderson succeeds Marc Ulrich and Pramaggiore succeeds Val Jensen.
About the Alliance to Save Energy
Founded in 1977, the Alliance to Save Energy is a nonprofit, bipartisan alliance of business, government, environmental and consumer leaders working to expand the economy while using less energy. Our mission is to promote energy productivity worldwide – including through energy efficiency – to achieve a stronger economy, a cleaner environment and greater energy security, affordability and reliability.
###
MEDIA CONTACTS
Ben Somberg


(202) 530-2223