WASHINGTON, D.C. – (RealEstateRama) — The Alliance to Save Energy on Wednesday called on lawmakers to reject a proposed House Energy and Water Appropriations bill that would cut federal energy efficiency programs by nearly 50 percent. The bill is slated for a vote in the House Appropriations Committee Wednesday morning.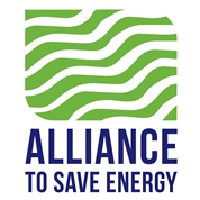 "Cutting programs in half is not balance. It's disastrous. There's no sugarcoating that," said Alliance President Kateri Callahan. "These are severe cuts that would devastate federal energy efficiency programs that deliver huge benefits to Americans, not the least of which is billions of dollars in savings on energy bills. Let's be clear, this may look like something that saves taxpayers money, but it won't. Every dollar we cut in these programs means higher energy bills for Americans in the future. Congress might as well pass a tax on everyone who uses energy, because they will spend more as a result of these cuts. This will particularly hurt middle-class workers who pay a disproportionately high share of their income on energy bills."
"We urge lawmakers in both the House and Senate to oppose these reckless cuts and restore funding to the practical, bipartisan efficiency programs that not only save consumers and business money but also help create jobs, reduce pollution and strengthen our energy security," she added.
The bill would reduce the Department of Energy's Office of Energy Efficiency and Renewable Energy spending by about 47 percent, from $2.1 billion to $1.1 billion. With some notable exceptions including the Weatherization Assistance Program and the State Energy Program, efficiency-related programs would be slashed.
The Building Technologies Office, which develops efficiency standards for household appliances and helps local and state governments develop smart building efficiency codes, would be cut 54 percent. The Advanced Manufacturing Office, which works on cutting-edge technologies that boost U.S. competitiveness in manufacturing, would see a 60 percent cut. The Federal Energy Management Program, which saves taxpayers money through efficiency upgrades at federal facilities, would be cut 63 percent.
"These programs deliver an incredible return on investment," Callahan said. "The average American household saves almost $500 a year thanks to appliance standards. Building efficiency codes save homeowners about $5,000 to $25,000 over the life of a mortgage, depending on the local climate. We should continue improving on this work and increasing these savings, which are far greater than the pennies per year Americans will save from these shortsighted budget cuts."
About the Alliance to Save Energy
Founded in 1977, the Alliance to Save Energy is the leading energy efficiency coalition in the nation – a nonprofit, bipartisan alliance of business, government, environmental and consumer leaders advocating for enhanced energy efficiency across all sectors of the economy. Our mission is to promote energy efficiency worldwide to achieve a healthier economy, a cleaner environment and energy security.
MEDIA CONTACTS
Ben Somberg


(202) 530-2223
Ben Evans


(202) 530-2222