WASHINGTON –- (RealEstateRama) — The Alliance to Save Energy honored King Mohammed VI of Morocco and U.S. Sens. Jeanne Shaheen, D-N.H., and Rob Portman, R-Ohio, with EE Visionary Awards recognizing pioneering leadership in energy efficiency.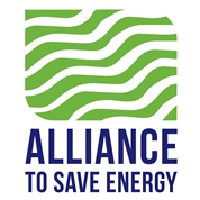 The awards were announced at the Alliance's 10th Annual EE Global Forum, the world's premier energy efficiency forum.
Accepting the award at the event on behalf of His Majesty King Mohammed VI was Her Highness Princess Lalla Joumala Alaoui, Ambassador of the Kingdom of Morocco.
"This award is recognition of His Majesty's efforts and commitments to promote energy efficiency, energy conservation and emissions reductions in all regions and all sectors whether public or private," stated Said Mouline, CEO of the Moroccan Agency for Energy Efficiency (AMEE).
Under His Majesty's direction, Morocco has emerged as an international leader in efficiency policy. His Majesty has played a key role in transforming Morocco's energy strategy to adopt energy efficiency to meet the goals of the Paris climate accord. His Majesty created the National Agency for the Development of Renewable Energy & Energy Efficiency tasked with achieving efficiency goals, which later became AMEE.
Sens. Portman and Shaheen are among the most effective energy efficiency advocates in the country, tirelessly working to advance policies such as their bipartisan "Portman-Shaheen" legislation that would boost energy efficiency across the economy. Shaheen is honorary chair of the Alliance while Portman is honorary vice-chair. Shaheen accepted the award on behalf of the senators and delivered remarks on Tuesday.
"I want to thank the Alliance to Save Energy for their Energy Efficiency Visionary Award, which I'm honored to receive with Senator Portman, and for being strong allies in the fight for a cleaner environment and stronger economy," Sen. Shaheen said. "Energy efficiency is the cheapest, fastest and most effective way to address our energy challenges in New Hampshire and around the country, reduce harmful pollution and create jobs. Simply put, it's good for our economy and good for our environment. Along with my friend and colleague Senator Portman, I promise to continue to push for bipartisan energy reform in Congress."
Added Sen. Portman: "I am honored to receive the Alliance to Save Energy's Energy Efficiency Visionary Award with my colleague and friend, Senator Jeanne Shaheen. For the seventh year in a row, I've been proud to work with Senator Shaheen on our energy efficiency legislation that will create jobs, save consumers money, and reduce carbon emissions equivalent to taking 20 million cars off the road. While portions of this bill were signed into law two years ago, there's still more work to be done. I look forward to continuing to work with Senator Shaheen, the Alliance, and our energy efficiency advocates to promote this legislation that is good for our economy and good for our environment."
Alliance President Kateri Callahan said: "It is such an honor to have these inspirational leaders here at EE Global to highlight the progress we've made on this critical mission of using the world's resources as wisely and productively as we can. The word is spreading across the globe that energy efficiency is not just good environmental policy but is tremendously important economic policy that creates jobs and economic growth."
"Morocco's leadership in adopting ambitious efficiency policies sets an example for other countries and will pay tremendous dividends for the Kingdom," Callahan said. "His Majesty and the entire Moroccan government are truly energy efficiency visionaries and we are thrilled to present them with this award."
Callahan added: "There are no greater champions for energy efficiency in Washington than Sens. Portman and Shaheen. Their leadership has yielded important new policies that are benefitting Americans every day, and their outspoken support for efficiency has raised awareness of its benefits across the country. They are extraordinary leaders, and we at the Alliance are so appreciative of what they do."
The EE Visionary Award captures the mission of EE Global to convene energy efficiency leaders from across the world to share effective policies and strategies for advancing energy efficiency and energy productivity.
About the Alliance to Save Energy
Founded in 1977, the Alliance to Save Energy is the leading energy efficiency coalition in the nation – a nonprofit, bipartisan alliance of business, government, environmental and consumer leaders advocating for enhanced energy efficiency across all sectors of the economy. Our mission is to promote energy efficiency worldwide to achieve a healthier economy, a cleaner environment and energy security.
MEDIA CONTACTS
Ben Evans


(202) 530-2222