WASHINGTON – Congress should fully fund federal energy efficiency initiatives because they deliver huge savings to U.S. consumers and businesses while supporting more than 2 million jobs and protecting the environment, Alliance to Save Energy President Kateri Callahan told lawmakers Wednesday.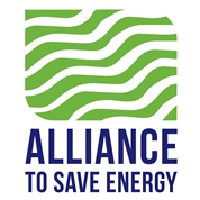 In testimony before the House Appropriations Subcommittee on Energy and Water Development, and Related Agencies, Callahan cited programs such as the Department of Energy's (DOE) Advanced Manufacturing Office that helps American manufacturers optimize efficiency to become more competitive, as well as the agency's work on appliance efficiency standards and building efficiency codes that deliver enormous savings annually. She highlighted DOE findings that energy efficiency work – from weatherization contractors to factory workers making insulation and other efficiency products – supports 2.2 million jobs nationwide.
"Federal investments in energy efficiency have reaped huge returns for taxpayers, driving private sector investment, lowering energy bills, creating jobs and improving the environment," Callahan said. "For these reasons, federal investment in energy efficiency has enjoyed broad bipartisan support in the Congress and the executive branch for decades."
Callahan's written testimony is available here. And click here to watch the testimony video(Kateri's testimony starts at 2:02:23).
The Trump administration's "skinny" budget released in March signaled massive cuts to efficiency programs and proposed eliminating many of them. The proposal would reduce overall non-nuclear funding at DOE by nearly 20 percent. Among those proposed for elimination was the Weatherization Assistance Program, which helps low-income families and seniors cut their energy bills through weatherization. Media reports suggest other efficiency programs could be slashed by two-thirds. The administration is expected to release the full budget later this month.
"Cutting funding to U.S. DOE Energy Efficiency and Renewable Energy programs, as has been suggested by the administration, moves us in the wrong direction," she said. "Continued and aggressive federal energy efficiency programs at DOE are critical to driving U.S. economic growth."
About the Alliance to Save Energy
Founded in 1977, the Alliance to Save Energy is the leading energy efficiency coalition in the nation – a nonprofit, bipartisan alliance of business, government, environmental and consumer leaders advocating for enhanced energy efficiency across all sectors of the economy. Our mission is to promote energy efficiency worldwide to achieve a healthier economy, a cleaner environment and energy security.
MEDIA CONTACTS
Ben Evans


(202) 530-2222