WASHINGTON — (RealEstateRama) — Congress has an opportunity to lower the price tag and carbon footprint of a nationwide infrastructure initiative by incorporating energy efficiency into its policy proposals, the Alliance to Save Energy said in a written statement submitted to the House Transportation and Infrastructure Committee Thursday for a hearing titled, "The Cost of Doing Nothing: Why Investing in Our Nation's Infrastructure Cannot Wait."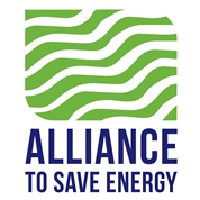 "We must avoid the temptation to look only at short-term costs and build a truly modern infrastructure network that locks in savings over decades and lays the foundation for a more competitive and productive economy," Alliance President Jason Hartke says in the statement.
The Alliance's statement presents recommendations for Congress on laying the foundation for efficient transportation; improving the energy-efficiency of buildings and the equipment in them; expanding public-private partnerships to finance infrastructure projects; and adopting life-cycle cost-effectiveness analysis to all appropriate projects.
About the Alliance to Save Energy
Founded in 1977, the Alliance to Save Energy is a nonprofit, bipartisan alliance of business, government, environmental and consumer leaders working to expand the economy while using less energy. Our mission is to promote energy productivity worldwide – including through energy efficiency – to achieve a stronger economy, a cleaner environment and greater energy security, affordability and reliability.
###
MEDIA CONTACTS
Ben Somberg


(202) 530-2223