PALO ALTO, Calif. – RealEstateRama – Alta Housing (formerly Palo Alto Housing), a nonprofit affordable housing developer, virtually celebrated the groundbreaking of Wilton Court, a new 100% affordable residential rental community at 3705 El Camino Real in Palo Alto, California, on January 11, 2021. The new 59-unit residential development will provide independent living for a mix of single- and two-person households earning between 30% to 60% of the area median income. Twenty-one of the units are reserved for adults with intellectual or developmental disabilities. Wilton Court is also the first development to use the city's newly created affordable housing combining district.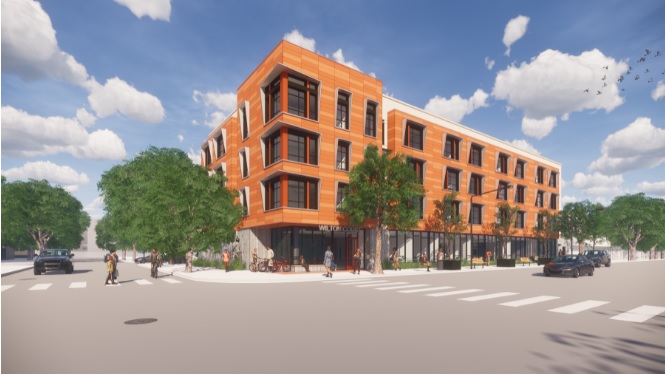 "On our 50th anniversary, we are so thrilled to be building this new affordable housing project in the City of Palo Alto, our organization's hometown," said Randy Tsuda, Alta Housing's President and CEO. "I want to thank the City Council and Santa Clara Board of Supervisors for their unanimous support of our project. We are grateful for the Palo Alto community, especially the Ventura neighborhood, for their support of Wilton Court and allowing this project to become a reality. Providing high quality, supportive housing near transit and amenities allows people to thrive, including those with special needs."
"Affordable housing makes our community more diverse, interesting, and wonderful," said Palo Alto Mayor Adrian Fine. "I love Palo Alto and am excited to welcome Wilton Court to our community."
"Palo Alto is home to several hundred families of adults with developmental disabilities, so we were so excited when we had the opportunity to collaborate with Alta Housing and the City of Palo Alto to support Wilton Court," said Jan Stokley, Executive Director of Housing Choices. "This gives these adults the opportunity to continue living in the community where they grew up and have social networks and connections, and it supports their ability to live here among their friends, relatives and neighbors."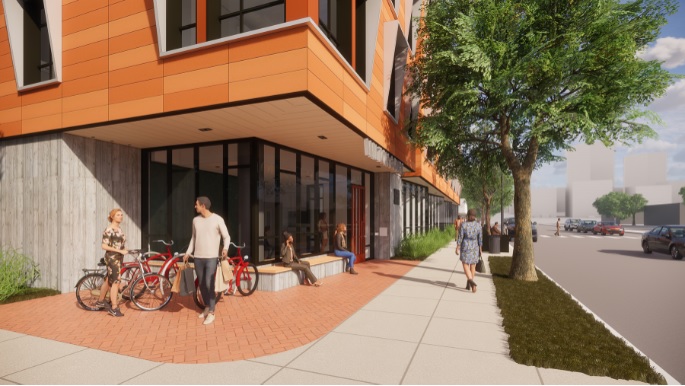 The new, four-story development is located at the corner of El Camino Real and Wilton Avenue, in Palo Alto's Ventura neighborhood, and is within walking distance of a grocery store, retail and restaurants, parks and public bus transportation. Wilton Court is also situated near a range of community services, employment centers and education.
Financing for the $46.3 million development is provided by the City of Palo Alto, Santa Clara County, Wells Fargo Bank, N.A., Enterprise Community Partners, California Community Reinvestment Corporation, California Tax Credit Allocation Committee, California Department of Housing and Community Development, and California Municipal Finance Authority.
Eric Leimbach, who headed up the Wells Fargo lending team said, "We are committed to providing financial solutions that support the development of affordable housing in areas where there are the biggest needs, like the Bay Area. As the COVID-19 pandemic was deeply disrupting our daily lives and financial markets across the world, our commitment to affordable housing didn't waver. The need for affordable housing in Palo Alto and Santa Clara County is significant and we're proud to support the construction of Wilton Court, which will house some of the Bay Area's most vulnerable citizens, including residents with developmental disabilities. We're excited to work with Alta Housing again on another important addition to the community."
The project's designer is PYATOK and the general contractor is L&D Construction Co., Inc. The new development is slated for completion in summer 2022.
Those interested in housing at Wilton Court may call Alta Housing at (650) 321-9709 and request to be added to the interest list or visit www.altahousing.org.
About Alta Housing
In its 50 years of service, non-profit Alta Housing builds, develops, acquires and manages low- and moderate-income housing in the San Francisco Bay Area. With over 2,300 residents and more than 300 units in various stages of development or construction, Alta Housing provides high-quality, award-winning housing with subsidized rents and supports its residents in reaching their goals through its Resident Services program. Alta Housing continues to expand its portfolio and focuses its future housing efforts along transit corridors on the Peninsula. For more information about Alta Housing, visit  www.altahousing.org.
#  #  #