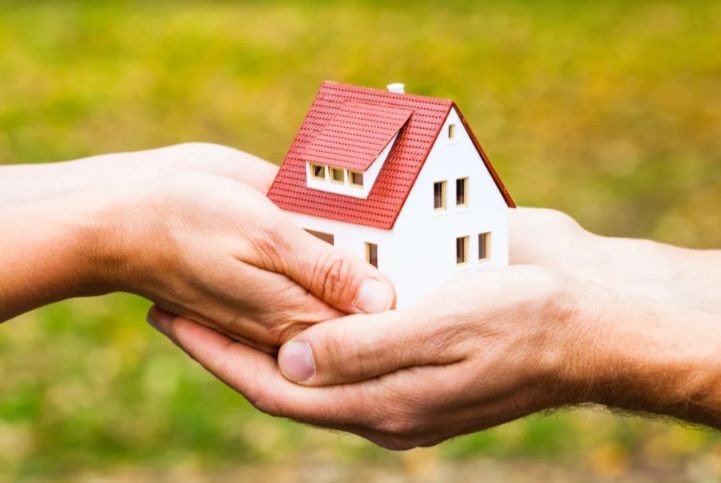 Renting out your home isn't easy. It takes careful planning, and you have to ensure that it's in good shape to attract tenants easily.
Preparing your home for renting won't only allow you to get the best possible tenants; also, once you provide your property a makeover, it can let you optimize your rental income. Besides, an appealing property that's in good condition is likely to encourage the tenants to stay longer.
If you want your home to be prepared for renting, you can click here to ask for help from reliable property management experts. Below are the other things you should consider:
Declutter Your Home
Before anybody checks your rental property, spend time decluttering it. If you're renting unfurnished, it must not be a problem since you'll just take everything out. However, if not, it's crucial to declutter.
While you want tenants to enjoy your property as you would, anything you leave in your home is subject to wear and tear or possible destruction.
Pay Attention To Your Home's Curb Appeal
Curb appeal is crucial since it's often the first impression that renters get of your home. But, you don't want to go over the top with gardens, trimmed hedges, and some items that should be maintained. 
You have to strike a balance between appearing low maintenance and looking good. Once interested renters tour your home and feel that it requires high maintenance, they won't think twice about choosing another property. On the other hand, if it does require lots of work and your tenants won't keep up with it, this might leave your property looking less-than-ideal for HOA or homeowner's association.
A great way to attract the best tenants and boost your property's visual appeal, without extra effort, is by using stone, gravel pathways, or hardscape. Moreover, if you're going to handle some maintenance services, make sure to list them down in your rental description and point them out as you show your home.
Look For The Areas That Require Necessary Repairs
It's easy to miss some essential areas of your home that need fixing because you're not a home repair professional, and you might have been living with such quirks for a long time, and they're okay with you. However, for most renters, it can be a problem and an inconvenience.
Some of the things you should look for include:
Flooring – If your kitchen tiles have been coming up for years, it's time to repair them. If you don't fix your kitchen tiles, your tenants will be just calling you to request for repairs.
Lighting Issues – Ensure that all of your light switches work properly. Most tenants would find it annoying if they encounter faulty light switches. To inspect and repair any bad switches, hire an electrician.
Garage Door Issues – If you have a garage, the renters would want to use it. Therefore, it's essential to ensure that your garage door is working properly. There are instances that some components that make up your garage door opener system already need replacements. So, don't forget to change them before you welcome your tenants.
Evaluate Your Appliances And Furnishings
Cleanliness applies to appliances and furnishings. If you have valuable fixtures or furnishings you don't want to be damaged or stolen, get rid of them. If your home is furnished, ensure that everything works well.
If you're letting the renters use the appliances, ensure that they're clean inside and out. Remember that renting a house with appliances may let you boost the rental price, but it could cost you if the appliances need frequent maintenance or repairs.
Consider Upgrades
Modern appliances and fittings can give your home a boost in terms of value and appeal. Contemporary surfaces and cabinets make an impact as the kitchens are often a deal-breaker for renters. Similarly, adding smart features, like smart door locks or thermostats, can let you charge more for rent.
However, when considering upgrades, think of those who will rent your home. While others are less interested in modern fittings, some focus more on having time-saving and cost-saving appliances, like energy efficient washing machines or dryers.
Inspect Your Air Conditioning And Heating System
Schedule a routine inspection of your air conditioning and heating system. Have professionals come to check the unit's reliability, longevity, and efficiency. Take note that renters aren't happy if their bills are high or they're stuck without air conditioning or heat when they need it the most.
Notify Your Insurance And Mortgage Company
It's vital to contact your insurance and mortgage company to let them know that you won't live in your house. Your mortgage company may have rights to the home to protect their interests. Once you let your mortgage company know about your intent to rent out your home, you may need to meet particular requirements.
In terms of insurance, you must switch to a landlord property insurance policy so that any losses can be covered in case of water damage, fire, or natural disasters.
Property Evaluation
The simplest way to ensure that your property is rent-ready is to look for a property management company to assess if your rental home is ready for new residents, and every aspect is up to code.
You can also consider visiting the property management office in your local area to perform the evaluation. Depending on the property management agreement, evaluations are done upon move in, and another assessment is done once the tenants move out.
Prepare Legally
Being a landlord means taking on particular risks. Tenants can damage the property, and there's a risk that somebody could be injured while on the premises. Preparing your house for rent must include discussing with your insurance agent or lawyer about the different kinds of liability and property insurance you need for protection from possible lawsuits and significant losses.
Conclusion
Renting your house is a great way to make extra income or keep your property for a long time once you decide to move out. If you don't know where to get started when preparing your home for renting, use the above tips to ensure everything is ready for your first tenants. Depending on your budget, you can do the necessary repairs on your own or hire professionals to help you stage your home.