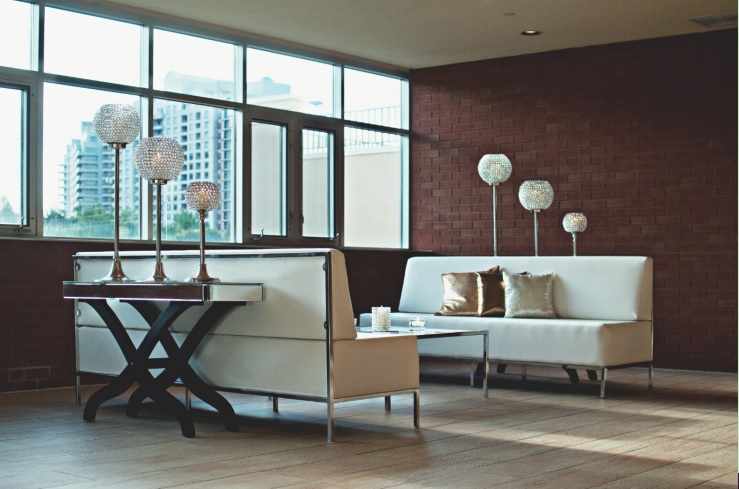 In the US, about 39 million people live in apartments. If you are currently living in an apartment, you likely understand the challenges of the space. This doesn't mean that your property can't be aesthetically pleasing or stylish.
You simply need to consider certain elements of the apartment living room design that you might not in a typical home. There are different ideas that you can go for so that you can still transform your apartment living room.
Read on as we go over some of the best tips for making the most out of your apartment.
Choose Multi-Purpose Furniture Pieces
If you live in a small apartment, you know that every square inch counts. When it comes to your living room, you want to make sure that you choose furniture pieces that are both stylish and multipurpose.
A great way to do this is to find a piece that can be used as both a coffee table and a dining table. Another great option is to look for a storage ottoman that can also be used as a footrest or extra seating.
Have Wall Storage
You may want to consider having wall storage. This can help to free up floor space and make your living room appear more open and spacious. There are a variety of wall storage options available, so you can find something that fits your needs and style.
For example, you could install shelves on the wall to display and store items or use hooks to hang coats, bags, or other items.
Go for an All-White Color Scheme
An all-white color scheme can create a clean and fresh look in your space. You may want to add some pops of color with furniture or accessories, but keeping the walls and major pieces white can help to brighten up the room.
If you have a small living room layout, this can also help to make it look larger. When choosing furniture, you may want to go for lighter colors or neutrals to keep with the airy feel of the space.
An all white living room can be a stylish and serene space to relax in. If you wish to live in an apartment and achieve the all-white space, then read more here.
Decorate with Plants
If you want to add a touch of nature to your home décor, consider decorating with plants. House plants not only look great, they can also purify the air and improve your health.
Choose the right plants for your space and light conditions. Some plants thrive in bright light, while
Are You Excited to Transform Your Apartment Living Room?
If you're looking for some inspiration on how to design your living room, check out these apartment living room design ideas. From modern to rustic, there's sure to be a style that fits your taste. So get out there and start shopping for some furniture and décor that will make your living room look amazing!
For more interior design tips, check out the rest of our site.