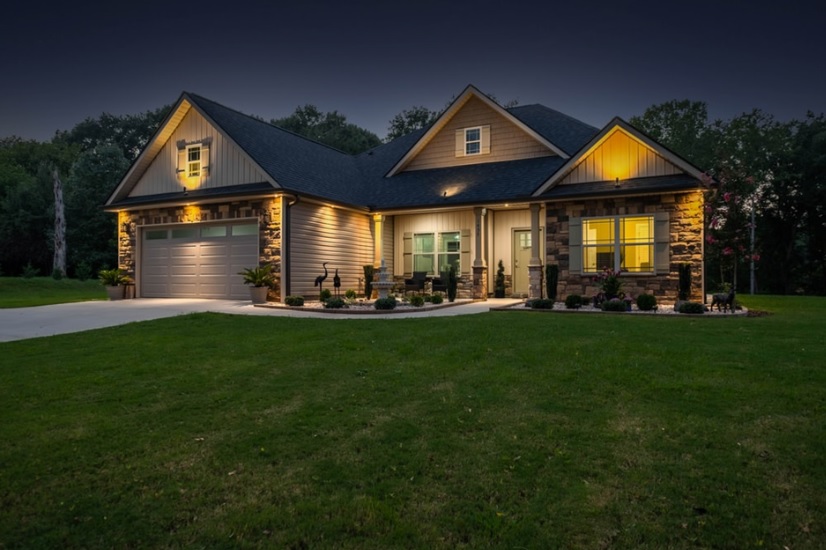 Selling your home is stressful, especially if you want to maximize profits. Fortunately, you don't have to spend a lot on pricey home renovations to make your home appealing to potential buyers. Painting is one of the easiest and most cost-effective options to increase property value.
According to HomeGain, repainting the interior parts of your house has a 107% return on investment, while the exterior has a 55% ROI. However, you should be sure of the best paint colors to sell your house to maximize these returns. Painting increases property value in the following ways:
How the Front Door Paint Affects the Value
Potential buyers make their first impression from the exterior appearance of your property. Unfortunately, first impressions are everything, more so in the real estate market. A quality paint job and color choice are powerful tools for attracting potential buyers, especially from online pictures and videos.
A Zillow study found that exterior paint colors, including the front door, can increase property value if done right with the right colors. The attractive color for your home's exterior is beige and light gray. Color psychologists find it a soothing color with an organic feel. However, you should use dark colors to add some contrast to the front doors, trim, and shutters.
Appealing Living Room Color
Interior colors also have a significant effect on your property value. The living room is the interior focal point of your house. It is a space for relaxing, gathering, and spending time. Unlike the bathroom and kitchen, neutral colors won't translate to high sales prices in the living room. Clear winners for the living room walls are a soft beige, oatmeal, or taupe. These light earth tones open up the room with pleasing organic warmth.
Colors That Add Value to the Kitchen
While color choice is personal, and you can use your favorite color when residing in the property, you should be strategic and consider potential buyers when listing your home. As for the kitchen, beige and yellow were initially the best color options. However, the market has shifted to kitchens with gray-blue and light blues.
Increasing Your Dining Room Value
Gray-blue color options, especially slate-blue, are the most selling color choice for dining rooms. Most properties listed with these colors in their dining rooms attracted bids with $2000 more. On the other hand, dining room colors with very low offers are terracotta and brick reds.
Most homeowners use the same color for the kitchen and dining room. These rooms are adjoined, and using one color creates a good flow. With the right choice of color, you will enjoy high prices.
Endnote
A fresh color scheme can make your property profitable in the current real estate market. Color greatly determines the overall curb appeal, a crucial influencer of the overall property price. Choosing the right paint requires that you consider the property's age, style, surroundings, and location. You should also hire the best painting contractor.