CHICAGO (Aug. 29, 2017) – The Board of Directors of the nation's largest professional association of real estate appraisers accepted the resignation of Chief Executive Officer Frederick H. Grubbe, MBA, CAE, on Thursday after more than 10 years of service.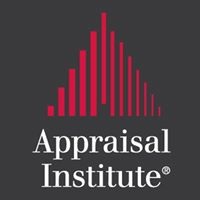 The Board appointed Appraisal Institute 2017 President Jim Amorin, MAI, SRA, AI-GRS, as the organization's Acting CEO. Amorin also will continue as president through his one-year term, which ends Dec. 31. The Appraisal Institute will immediately begin a search for a new CEO.
"I have enjoyed my tenure at the Appraisal Institute, and I am grateful to have had the opportunity to work with so many fine people over the years," Grubbe said in his resignation letter to the AI Board of Directors. "I am proud of what we've accomplished, and I wish you nothing but the best in addressing the many issues you have before you."
The Appraisal Institute Executive Committee – consisting of Amorin, President-Elect James L. Murrett, MAI, SRA; Vice President Stephen S. Wagner, MAI, SRA, AI-GRS; and Immediate Past President Scott Robinson, MAI, SRA, AI-GRS – said in a letter to the AI Board of Directors: "Fred's leadership has helped stabilize and improve the association's finances, bringing our national reserves to a current high. He has been instrumental in the establishment of a professional staff culture and has helped structure an efficient operation. Fred's vision helped shape many of the programs that are in place today, and his steady hand driving strategic initiatives has been valuable."
"Fred dedicated himself to the Appraisal Institute and its members and laid the groundwork for the association's future. We wish Fred well in his future endeavors."
# # #
Stay connected with the latest news from the Appraisal Institute on Facebook, Twitter, LinkedIn, YouTube and our blog, Opinions of Value.
The Appraisal Institute is a global professional association of real estate appraisers, with nearly 19,000 professionals in almost 60 countries throughout the world. Its mission is to advance professionalism and ethics, global standards, methodologies, and practices through the professional development of property economics worldwide. Organized in 1932, the Appraisal Institute advocates equal opportunity and nondiscrimination in the appraisal profession and conducts its activities in accordance with applicable federal, state and local laws. Individuals of the Appraisal Institute benefit from an array of professional education and advocacy programs, and may hold the prestigious MAI, SRPA, SRA, AI-GRS and AI-RRS designations. Learn more at www.appraisalinstitute.org.