If you decide to renovate your home, you can start with replacing the doors. The choice of type, material, and design depends primarily on their placement. All these aspects also affect safety. The most popular options are French and sliding doors, but it is worth figuring out which ones are right for you.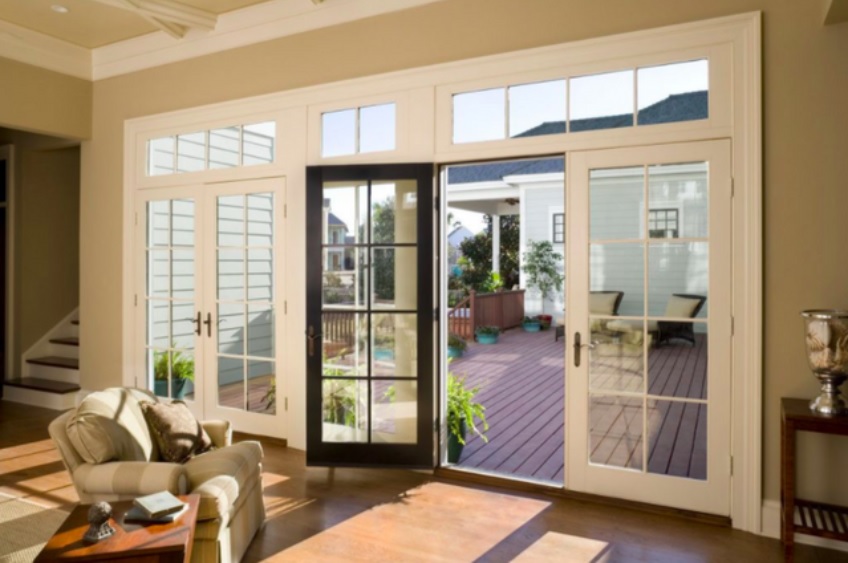 If your request is "French doors exterior," know that this choice will add lightness and sophisticated charm to the house. And if you are worried about safety, you can additionally equip the door with a lock and other security features. In general, if you think about the front option, the French model will be more reliable than the sliding one. This is due to:
the use of material combination – fiberglass or steel base and glass itself
the possibility of using security grills
Exterior options are sealed. This provides reliable protection against extraneous noise and heat preservation. In addition, such materials are resistant to temperature differences and humidity.
For the backyard, as well as for interior doors, you can choose sliding ones, which will give you a wide exit to the outside and let in a lot of light into the rooms. This purchase will be especially beneficial if you have small children or plan to have a new family member in the future. In such cases, sliding door designs are much safer to use than traditional swing doors because:
they do not slam shut under the influence of a draft, which means they cannot injure a person who is in the doorway at that moment
the sliding system will not pinch your fingers
in the dark, you will not hit the doorstep or open leaf
In any case, the door can be protected by several high-quality and reliable locks. Choose the lock with the protection of the keyhole from foreign objects. Experts also advise using a chain from the inside of the French door. For your complete calmness, you can use a home alarm system.