Washington, D.C. –- (RealEstateRama) — U.S. Secretary of Commerce Wilbur Ross announced he will be joined by Secretary of the Treasury Steven T. Mnuchin, Secretary of Labor Alexander Acosta, and Secretary of Energy Rick Perry at the 2017 SelectUSA Investment Summit, June 18-20, at the Gaylord National Resort and Convention Center in National Harbor, Maryland.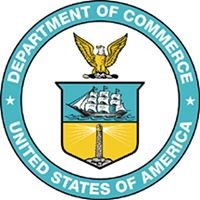 "President Trump is committed to creating a business-friendly environment across our nation," said Secretary Ross. "The support of my fellow Cabinet secretaries at the Summit is just further proof that the Administration welcomes global investment to strengthen our local economies and to ensure job creation."
Governor Matt Bevin of Kentucky and Governor Henry McMaster of South Carolina will also be featured at the Summit, participating in a plenary session focused on U.S. investment policy.
SelectUSA is the highest profile event to connect global companies and U.S. economic development organizations (EDOs), to facilitate business investment in the United States.
The United States is currently home to more foreign direct investment (FDI) than any other country in the world, with a total of $3.1 trillion at the end of 2015. FDI supports more than 12 million direct as well as indirect U.S. jobs and is responsible for more than one-quarter of all U.S. goods exports ($425 billion).
The previous three Summits yielded more than $20.6 billion in greenfield investment projects in the United States, attracted thousands of international investors, and featured executive speakers from firms such as BMW, Google, Michelin, Sony, Unilever, and Walmart.
The Department of Commerce expects another capacity audience of global companies and U.S. EDOs, along with a strong lineup of executive presenters. Registration for the 2017 Summit already includes representatives from more than 50 states and territories, and more than 62 international markets.
Members of the press interested in reporting on the Summit, should register now.
About SelectUSA
Housed within the U.S. Department of Commerce's International Trade Administration, SelectUSA promotes and facilitates business investment into the United States by coordinating related federal government agencies to serve as a single point of contact for investors. SelectUSA assists U.S. economic development organizations to compete globally for investment by providing information, a platform for international marketing, and high-level advocacy. SelectUSA also helps investors find the information they need to make decisions; connect to the right people at the local level; navigate the federal regulatory system; and find solutions to issues related to the federal government. For more information, visit www.selectusa.gov.
Office of Public Affairs
202-482-4883