Denver, CO –- (RealEstateRama) — NeighborWorks America vice president of homeownership and lending, Marietta Rodriguez, today said that she expects the number of NeighborWorks network nonprofits that provide realty services to grow over the short- to medium-term as more organizations look to build revenue producing social enterprises that complement their mission to expand homeownership opportunities throughout their communities. Currently, nearly three dozen NeighborWorks organizations have licensed real estate brokerage services.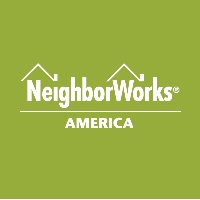 "NeighborWorks organizations are expanding their approach to creating sustainable homeownership opportunities for their customers," said Rodriguez. "They have been leaders in providing homeownership services to consumers since our founding nearly 40 years ago. The housing industry and the funding options for their nonprofit community business is changing. To adapt, more and more NeighborWorks organizations are building complementary businesses that generate revenue that they funnel back into their mission-based operations. The result is a more complete social enterprise that offers double bottom-line benefits for them and the community."
NeighborWorks America consumer surveys have consistently shown that after friends and family, real estate agents are where consumers go for home buying information. NeighborWorks organizations that add realty services are another way to meet consumers early in the home buying process and enables the benefits of their homeownership services to be provided sooner.
"NeighborWorks organizations around the country see thousands of customers each year who are eager to become homeowners," Rodriguez added. "Most of these customers are mortgage and home buying ready after they go through our education program. It is only natural for those organizations that have the capacity to add real estate sales services to their suite of homebuyer education programs to do so. Vertical integration in this instance makes a lot of business sense."
In addition to homebuyer education and real estate sales services, NeighborWorks organizations also are first- and second-mortgage lenders, and homebuilders. In 2016, NeighborWorks organizations helped originate more than $3 billion of single-family mortgage loans, and built and sold more than 400 single-family homes, securing NeighborWorks as one the 100 largest U.S. homebuilders according to Builder magazine.
About NeighborWorks America
For more than 35 years, NeighborWorks America, a national, nonpartisan nonprofit, has created opportunities for people to improve their lives and strengthen their communities by providing access to homeownership and to safe and affordable rental housing. In the last five years, NeighborWorks organizations have generated more than $27.2 billion in reinvestment in these communities. NeighborWorks America is the nation's leading trainer of community development and affordable housing professionals
Contact:
Doug Robinson


202-760-4062
@neighborworkspr