Senator Cantwell, Colleagues Introduce Bills on Cybersecurity, Grid Modernization, Workforce and Smart Buildings
Washington, D.C. – (RealEstateRama) — This week, Ranking Member of the Senate Committee on Energy and Natural Resources Maria Cantwell (D-Wash.), unveiled several bills to be considered for, comprehensive energy legislation. Specifically, Sen. Cantwell's bills address enhancing cybersecurity in the energy sector, modernizing and securing the grid, expanding our energy workforce, and accelerating the transition to cost-saving smart buildings.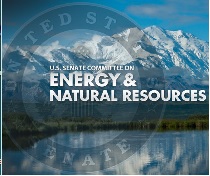 "This legislation will help modernize and protect our energy infrastructure to give consumers more choices and lower bills," said Senator Cantwell. "Upgrading our energy infrastructure and investing in our workforce provides one of the strongest returns on investment to create jobs and grow the clean energy economy."
"Hawaii is at the forefront of modernizing our electric power system. This legislation will help Hawaii and other states learn how best to use growing shares of renewable power and energy storage, including making it easier for homes and businesses to use electric vehicles or their own power and storage systems," Senator Hirono said. "Our clean energy future also depends on having a skilled and innovative energy workforce, and we need to invest in new training programs to equip people, including veterans and Native Hawaiians, with the right skills."
"I'm proud to join Senator Cantwell in cosponsoring the Enhanced Grid Security Act of 2018 and Grid Modernization Act of 2018. These bills will make our electrical grid more resilient and reliable, and protect our energy infrastructure from potentially catastrophic cyber-attacks," said Senator Heinrich. "By investing in modernizing our electric grid we can integrate a range of distributed energy resources, including storage and microgrids, and create a more flexible and efficient grid."
"Energy efficiency isn't just an environmental issue – it also benefits small businesses and can help families make ends meet," said Senator Smith. The bill is an excellent first step at accelerating the deployment of smart buildings in the United States, and I am proud to join Senator Cantwell in pushing for this legislation to become law."
S. 2447, the Smart Building Acceleration Act:
This bill, cosponsored by Sen. Smith (D-Minn.), accelerates the transition to smart buildings by supporting research and by documenting the costs and benefits of emerging technologies in private-sector and federal government buildings. Specifically, it requires a survey of privately-owned smart buildings, directs smart building retrofits in certain federal buildings to quantify costs and benefits, and directs research and development toward reducing the barriers to the adoption of smart building technology.
Representatives Welch (D-Vt.) and Kinzinger (R-Ill.) introduced the House companion bill today.
Read the bill text and summary.
What others are saying about S. 2447:
"This legislation would give a needed boost to the proliferation of smart building technologies across the U.S.  From our office in Seattle, we see the incredible potential for smart building approaches and the benefits that accrue to building owners and building occupants in productivity improvements, energy savings, and a healthier indoor environment," said Kerry Meade, Executive Director, Smart Buildings Center. "This bill will provide important research and demonstration in smart buildings that accelerates market adoption of smart technologies and practices."
S. 2444, the Enhanced Grid Security Act of 2018
This bill, cosponsored Sen. Heinrich (D-N.M.), creates several programs within the Department of Energy (DOE) to identify, enhance and test supply chain vulnerabilities and response capabilities between the DOE and other agencies, national labs and private industry. The bill looks to secure energy networks, bolster industry participation in information sharing, address the cyber workforce, enhance monitoring tools and expand DOE's cooperation with the intelligence community.
Read the bill text.
S. 2445, the Grid Modernization Act of 2018
This bill, cosponsored by Sen. Heinrich (D-N.M.) and Sen. Hirono (D-Hawaii), would authorize new DOE demonstration programs to modernize the grid with storage, microgrids, and distribution-level investments in technology like electric vehicle chargers and advanced distributed generation. In addition, the bill requires DOE to provide a series of "off-the-shelf" tools to local and state grid regulators to accelerate the adoption of new technology and grid controls. These tools would reflect the diversity of various states and include architectural analysis of the grid, performance metrics for new technology, and distribution network planning.
Read the bill text.
What others are saying about S. 2445:
"This legislation, if enacted, would play a key role in facilitating the modernization of the electric grid, for example, helping to integrate a range of distributed energy resources, including storage and microgrids, with the grid. It also would help increase the security and reliability of the entire electric system," said Steve Hauser, CEO of the GridWise Alliance. "We urge Congress to take up and pass bipartisan, comprehensive energy legislation soon that includes these provisions."
"The Pacific Northwest is undergoing a variety of developments around the electric grid. Having strong federal support for grid modernization helps ensure the grid management efforts happening locally are effective," said Scott Harden, Global Utilities Lead, OSI Consulting & Smart Grid Northwest Board Chair. "Our region, and communities around the country, rely on safe, reliable, and affordable energy and grid modernization investments are a central component to a healthy, resilient energy system that achieves those outcomes."
S. 2449, the 21st Century Energy Workforce Act
This bill, cosponsored by Sen. Hirono (D-Hawaii), establishes a 21st Century Energy Workforce Advisory Board, a nationwide advisory board at the Department of Energy for the development of a skilled energy workforce in both traditional and clean energy sectors. The legislation also establishes a competitive workforce grant program to partner with state and local government, industry, and community colleges to provide job training through a community college or registered apprenticeship program to provide students with industry-recognized credentials.
Read the bill text and summary.
What others are saying about S. 2449
"Investing in modernizing our energy infrastructure has the potential of putting hundreds of thousands of Americans to work in good, middle-class jobs," said IBEW International President Lonnie R. Stephenson. "This legislation provides a path forward to making sure Americans have the skills and training needed to do these vital jobs."
"Tacoma Public Utilities appreciates Sen. Cantwell's continuing focus on developing the right strategies and providing federal investment to meet current and future utility workforce challenges," said Tacoma Power Superintendent Chris Robinson. "The federal resources identified in Sen. Cantwell's legislation will help build on effective workforce training partnerships in our area."
###