HUNTINGTON BEACH, Calif. – (RealEstateRama) — CBRE Executive Vice President Philip D. Voorhees announced today that the National Retail Partners-West (NRP-West) completed the sale of Edinger Plaza in Orange County, California, a power shopping center, 99 percent leased to high performing, national and regional credit tenants including Nordstrom Rack, Dick's Sporting Goods, PetSmart, Michaels, among others.
CBRE retail experts Megan Wood, Jimmy Slusher, Sean Heitzler and Voorhees represented the seller, Watt Companies, a Santa Monica-based real estate investment company. The buyer, also represented by the NRP-West team, is Stockbridge, who purchased the property on behalf of its Smart Markets Fund, an open-end core vehicle.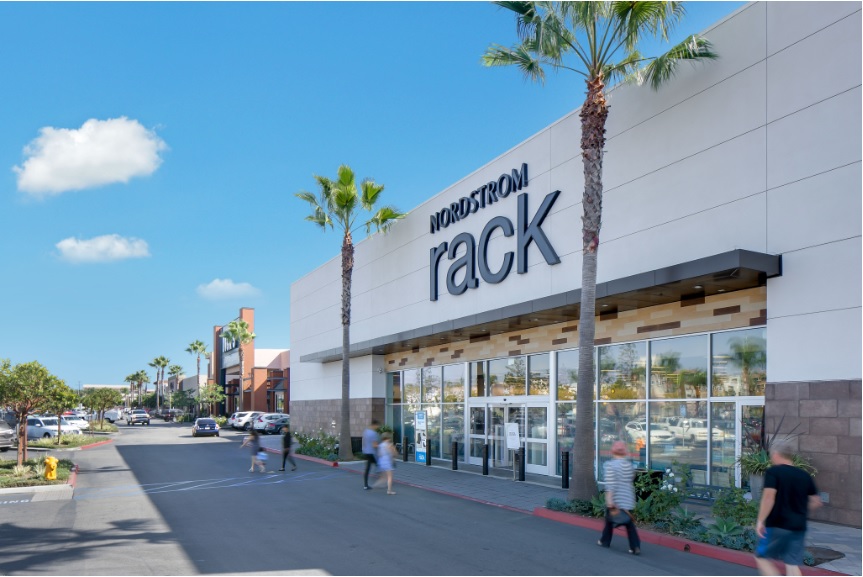 "Edinger Plaza enjoys one of the best retail locations in Orange County, across the street from Bella Terra and with proximity to Costco and hundreds of residential units," said Voorhees. "All the project's anchor tenants produce strong if not exceptional sales volumes. This transaction winds down a long-standing, successful partnership, and kicks off a tremendous opportunity for Stockbridge, one of the most sophisticated real estate operators in the country."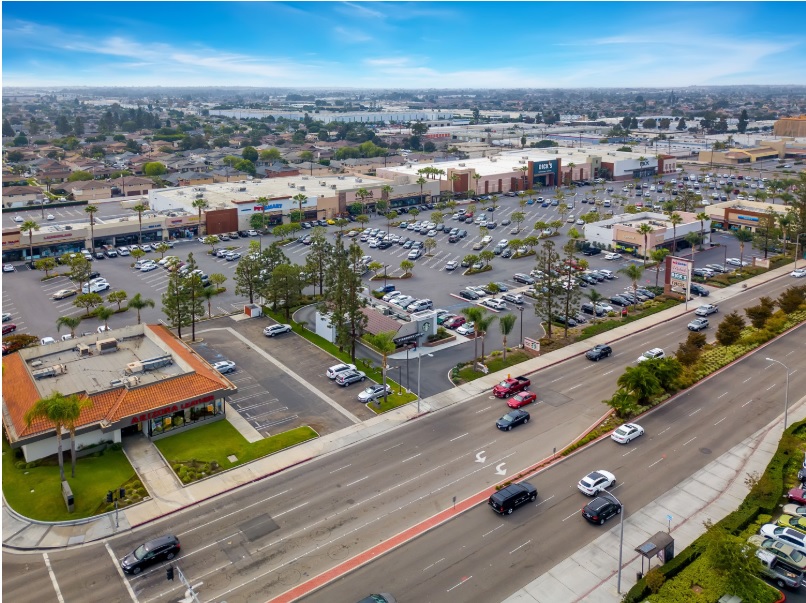 Watt Companies originally developed the 155,275-square-foot Edinger Plaza in 1976, significantly redeveloping the project in 2012. Situated on 13.46 acres of land, Edinger Plaza is located at 7490-7664 Edinger Avenue, between Gothard Street and Beach Boulevard.
"With this acquisition, Stockbridge acquired one of Huntington Beach's dominant shopping centers in a dynamic, affluent, infill coastal trade area," said Slusher. "Investments in Huntington Beach should outperform for investors in all market conditions."
According to Heitzler, CBRE's marketing efforts produced more than 409 confidentiality agreement/offering memoranda distributed and through the team's "managed bid" offer process, generated multiple offers to purchase the property.
Wood added, "The strong competition to acquire Edinger Plaza demonstrates investors' preference to own top quality assets with seasoned, high credit, high-performing tenancy, even without a grocer as an anchor."
With this closing, CBRE's NRP-West team topped $10.9 billion in successfully closed retail investment sale transactions. Select NRP-West team California listings include Outlets at the Border in San Ysidro, listed for sale for $55,967,000; Market Place at Oxnard in Oxnard, listed for sale for $40,250,000; Anaheim Towne Center in Anaheim, listed for sale for $15,166,000. More information is available at www.cbre.com/nrpwest.
The NRP-West team focuses exclusively on retail investment properties in the western states, including CA, OR, WA, NV, AZ and HI, representing the most accomplished retail investors in the US. The team's ability to collaborate across CBRE's multi-discipline platform enhances its role as strategic advisors to western U.S. clients in the disposition and acquisition of retail properties and ensures the delivery of superior results in today's investment market. Long recognized as industry-leading investment experts, the NRP-West team continues to specialize in portfolio sales, anchored centers, strip centers, single-tenant assets, specialty retail projects, REO and Receivership assets and parcelized disposition strategy opportunities. Based in Orange County, California, the team consists of specialists with institutional and private client relationships and leverages institutional quality knowledge and service across unparalleled access to private capital investors and the brokers who represent them, domestically and around the world. View listings: nrpwestlistings.com.
About Stockbridge
Stockbridge (http://stockbridge.com/) is a real estate investment management firm headquartered in San Francisco, California, with offices in Atlanta, Chicago and New York. The firm's portfolio is comprised of assets across the risk spectrum, spanning all major property types throughout the United States. As of June 30, 2018, the firm's total assets under management were $13.0 billion.
About CBRE Group, Inc.
CBRE Group, Inc. (NYSE:CBG), a Fortune 500 and S&P 500 company headquartered in Los Angeles, is the world's largest commercial real estate services and investment firm (based on 2017 revenue). The company has more than 80,000 employees (excluding affiliates) and serves real estate investors and occupiers through approximately 450 offices (excluding affiliates) worldwide. CBRE offers a broad range of integrated services, including facilities, transaction and project management; property management; investment management; appraisal and valuation; property leasing; strategic consulting; property sales; mortgage services and development services. Please visit our website at www.cbre.com
United States Commercial Real Estate Services | CBRE
www.cbre.com
Our website uses cookies and other technologies so that we can remember you and understand how you and other visitors use our website. By continuing to browse this Site, you are agreeing to our use of cookies.
.
# # #
Anne Monaghan
MONAGHAN COMMUNICATIONS, INC.


830.997.0963