LOS ANGELES, Calif. – May 13, 2014 – (RealEstateRama) — Charles Dunn Company, one of the largest full-service regional real estate firms in the western United States, has completed the $2.7 million sale of a 3,600-square-foot, single-tenant, NNN-leased property fully occupied by Bank of the West. The property is situated on .66 acres and is located at 17303 Carmenita Ave. in Cerritos, Calif.
Charles DeSantis and Kyle Gulock of Charles Dunn Company represented the seller, New York-based Big Four, LLC. The buyer was a private investor from Ontario, Calif. who was represented by Richard Lee of R & L Properties-Cerritos Inc.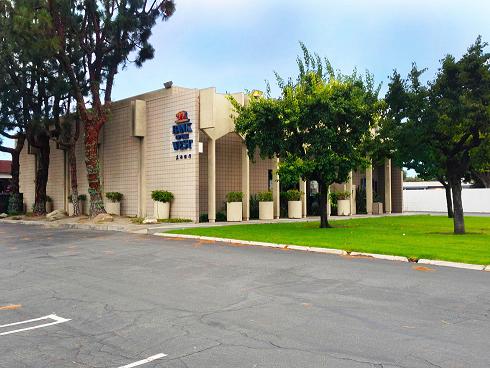 "The property fell in the sweet spot of 1031 exchange investor criteria present in the market regarding price point and unleveraged return," said Gulock. "We focused our marketing efforts both regionally and locally. We had multiple offers and were able to select the buyer with the highest price and best terms for our seller."
This is the second transaction DeSantis and Gulock have closed with their client, Big Four, LLC involving real estate with a financial institution as a tenant. The first occurred in February of this year on the $4.39 million sale of a 4,811-square-foot asset also occupied by Bank of the West in Huntington Beach. Additionally, this is the third bank-occupied property the team has closed in 2014.
About Charles Dunn Company
Charles Dunn Company is one of the largest full-service regional real estate firms in the Western United States. Established in 1921 and headquartered in Los Angeles, the firm's brokerage practice continues to be a market leader. The firm also manages more than 21 million square feet of office, industrial, retail, residential and mixed-use properties for third party clients and provides construction management, architecture and design, general contracting and capital markets services. With more than 260 team members in nine offices, Charles Dunn Company's reach extends far beyond its physical locations, as its experienced professionals leverage their market knowledge, relationships, and expertise to achieve and exceed client expectations. www.charlesdunn.com