JLL assists convenience store chain find new space at Coliseum Centre
CHARLOTTE, N.C., Dec. 20, 2016 – (RealEstateRama) — Circle K, Couche-Tard's largest and most international convenience store brand, will double the size of its Charlotte office at Coliseum Centre. JLL Executive Vice President Bryan White and Managing Director Jim Thorp led the site selection process on behalf of Circle K.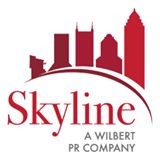 Circle K will take occupancy of its new space at Three Coliseum Centre in early 2017.
The convenience store chain chose Coliseum Centre because of its proximity to Charlotte Douglas International Airport and overall central location in the Charlotte region. Relocating to a Class A office park meshes with Circle K's current rebranding process.
"The new location will better reflect Circle K's stature as a leading convenience store operator in the United States," White said. "The larger space also will accommodate the company's fast growing work force."
Circle K is growing rapidly via acquisitions across the country.
Circle K leased approximately 20,000 square feet at Coliseum Centre, more than twice the amount of space they currently occupy. Last month, Couche-Tard acquired CST Brands Inc. and rebranded its Corner Store locations under its Circle K name as part of its aggressive growth strategy in the U.S. Currently, Couche-Tard ranks just behind 7-Eleven as the largest convenience store operator in the country.
Cushman & Wakefield Senior Vice President Joe Franco represented the landlord, America's Capital Partners.
– ends –
About Alimentation Couche-Tard Inc.
Couche-Tard is the leader in the Canadian convenience store industry. In the United States, it is the largest independent convenience store operator in terms of number of company-operated stores. In Europe, Couche-Tard is a leader in convenience store and road transportation fuel retail in the Scandinavian countries (Norway, Sweden and Denmark), in the Baltic States (Estonia, Latvia and Lithuania) and in Ireland with an important presence in Poland. As of July 17, 2016, Couche-Tard's network comprised 7,863 convenience stores throughout North America, including 6,474 stores with road transportation fuel dispensing. Its North American network consists of 15 business units, including 11 in the United States covering 41 states and 4 in Canada covering all 10 provinces. Approximately 80,000 people are employed throughout its network and at its service offices in North America. In Europe, Couche-Tard operates a broad retail network across Scandinavia, Ireland, Poland, the Baltics States and Russia through 10 business units. As of July 17, 2016, Couche-Tard's network is comprised of 2,708 stores, the majority of which offer road transportation fuel and convenience products while the others are unmanned automated fuel sites which only offer road transportation fuel. Couche-Tard also offers other products, including stationary energy, marine fuel, aviation fuel, lubricants and chemicals. Including employees at its branded franchise stores, approximately 25,000 people work in its retail network, terminals and service offices across Europe. In addition, under licensing agreements, more than 1,500 stores are operated under the Circle K banner in 13 other countries and territories worldwide (China, Costa Rica, Egypt, Guam, Honduras, Hong Kong, Indonesia, Macau, Malaysia, Mexico, the Philippines, the United Arab Emirates and Vietnam), which brings the total network to over 12,000 stores. For more information on Alimentation Couche-Tard Inc., please visit: http://corpo.c ouche-tard.com.
About JLL
JLL (NYSE: JLL) is a professional services and investment management firm offering specialized real estate services to clients seeking increased value by owning, occupying and investing in real estate. JLL is a Fortune 500 company with, as of December 31, 2015, revenue of $6.0 billion and fee revenue of $5.2 billion, more than 280 corporate offices, operations in over 80 countries and a global workforce of more than 70,000. On behalf of its clients, the company provides management and real estate outsourcing services for a property portfolio of 4.0 billion square feet, or 372 million square meters, and completed $138 billion in sales, acquisitions and finance transactions in 2015. As of September 30, 2016, its investment management business, LaSalle Investment Management, has $59.7 billion of real estate assets under management. JLL is the brand name, and a registered trademark, of Jones Lang LaSalle Incorporated. For further information, visit www.jll.com.