Cleveland, Ohio — (RealEstateRama) — A Feb. 20 symposium in downtown Cleveland will explore how to create and sustain housing affordability so that housing remains accessible for current and future homeowners, as well as renters. Participants will highlight issues including consumer financial education, obtaining a mortgage, and the preservation of existing rental housing. The event will leverage the many lessons from the housing crisis.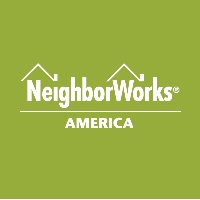 "Removing Barriers to Housing Affordability" is part of the NeighborWorks Training Institute Feb. 18-22. The week-long event is hosted by NeighborWorks America, a national, congressionally chartered nonprofit that creates opportunities for people to live in affordable homes, improve their lives and strengthen their communities.
"Ten years ago, millions of families lost their homes and equity and we need to take intentional steps to avoid falling into a repeat crash in the post-Recession environment," said Marietta Rodriguez, president and CEO of NeighborWorks America. "This symposium will help organizations identify pathways to stable housing and look at how programs and policies impact the housing market."
Among the confirmed speakers at the symposium:
Laurie Goodman, vice president, Urban Institute, and co-director of its Housing Finance Policy Institute
Hal Martin, policy economist, Cleveland Federal Reserve
Rob Chrane, CEO, Down Payment Resource
The NeighborWorks Training Institute in Cleveland is supported by a variety of partners, including JPMorgan Chase Foundation, Wells Fargo Housing Foundation, Bank of America, Citi, BB&T, and Freddie Mac.
In addition to the training institute, NeighborWorks organizations work every day to serve Cleveland and the region. In fiscal year 2017, NeighborWorks organizations in Ohio generated more than $128 million in total direct investment, provided 13,801 housing and counseling services, and counseled and educated 5,656 customers. NeighborWorks America is the largest trainer of nonprofit community development nonprofits in the country, and last year awarded more than 17,000 training certificates across all disciplines to staff members at approximately 2,400 organizations across the country.
About NeighborWorks America
For 40 years, Neighborhood Reinvestment Corp., a national, nonpartisan nonprofit known as NeighborWorks America, has strived to make every community a place of opportunity. Our network of excellence includes more than 245 members in every state, the District of Columbia and Puerto Rico. NeighborWorks America offers grant funding, peer-exchange, technical assistance, evaluation tools and access to training, as the nation's leading trainer of housing and community development professionals. NeighborWorks network organizations provide residents in their communities with affordable homes, owned and rented; financial counseling and coaching; community building through resident engagement; and collaboration in the areas of health, employment and education. In the last five years, our organizations have generated more than $34 billion in investment across the country.
Contact:
Lindsay Moore


202-760-4059
@neighborworkspr