Washington, D.C. ­- (RealEstateRama) — House Majority Leader Kevin McCarthy (CA-23) released the following statement on how Congress and President Trump are working together to rebuild American infrastructure: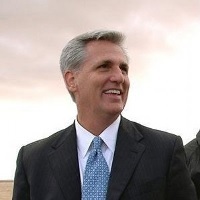 "America is coming back. Congress and President Trump have worked to rebuild our country, and there's more we want to do. As President Trump speaks in Ohio, he stands with a record of success. People are rejoining the workforce, businesses are growing and hiring more because of our tax cuts and rational regulatory reforms, and the ball is rolling to invest in physical and digital infrastructure projects that America can be proud of.
"Last year, the House passed legislation update the GI Bill and reform the Carl D. Perkins Career and Technical Education Act. These bills and more are giving Americans better opportunities to learn the skills needed to find good work. Most recently, we made a $20 billion down payment on the President's infrastructure plan that will immediately be used to rebuild roads, bridges, and dams, as well as begin deployment of new digital infrastructure that will keep America on top in the 21st Century.
"We must and will continue to break down bureaucratic delays and regulatory barriers that turn simple projects into years of legal headaches. With more Americans working and the future finally looking up, Congress will continue to work with the Administration to lay the foundation for decades of continued prosperity."