WASHINGTON – (RealEstateRama) — U.S. Secretary of the Interior Ryan Zinke released the following statement following President Donald J. Trump's speech in Ohio about rebuilding American infrastructure.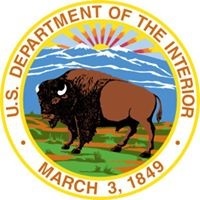 "President Trump is a builder and he knows that infrastructure is not merely an expense, it's an investment in America. Every dollar we put into rebuilding our roads, bridges, transmission lines, and pipelines will bolster the economy,' said Secretary Zinke. "At Interior we have tens of thousands of miles of roads and bridges, pipelines, trails, docks, and more. We also are responsible for permitting infrastructure projects whether they are on federal lands or not. Between investing in our public lands infrastructure to rebuild crumbling roads to streamlining the permitting process, we are supporting President Trump's modernization of our nation's infrastructure."
A major component of the president's budget for the Interior Department included an $18 billion fund to address critical infrastructure across public lands, to include National Parks. The proposal was picked up by Congress and a bipartisan bill was introduced in early March.
"In our National Parks alone, we are behind more than $11 billion in needed repairs to roads, bridges, and other infrastructure – and it has real impacts on the American people. In Ohio where the President just gave his speech, the National Park Service has a backlog of $103 million," said Secretary Zinke. "A couple weeks ago, a water pipeline in the Grand Canyon broke once again, which caused the villages in the park (roughly 2,000 residents and visitors plus businesses) to go into drought mitigation plans while the pipeline was patched. And, just this week, there was an accident at the Carlsbad Caverns in New Mexico that stranded visitors 740 feet below the earth's surface for hours. We believe this could have been avoided if work to modernize the elevator system had been initiated sooner. That's just two examples of many. Modernizing our infrastructure is not a Republican or Democrat issue, it's an American issue and President Trump and I already have a bipartisan bill making its way through Congress to address this critical issue."
Contact: