Will Highlight Its Findings, Recommendations to Improve Built Environment
WASHINGTON, D.C. –- (RealEstateRama) — The National Institute of Building Sciences Consultative Council will host a briefing during High Performance Building Week to highlight its 2016 Moving Forward Report. The Congressional luncheon briefing, "Achieving a High-Performance Built Environment: Findings and Recommendations from the Consultative Council," will be held Tuesday, June 6, from noon to 1:30 p.m. at the Cannon House Office Building, Room 122, in Washington, D.C.
Each year, the Consultative Council brings together key stakeholders from across the industry to examine the challenges and opportunities before both the industry and the nation. This briefing will provide insight from the Council's 2016 report and focus on assuring a strong building industry workforce and the effective utilization of limited water resources. RSVP for the event.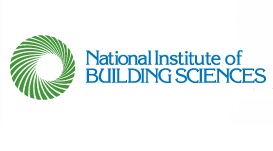 High-performance buildings play a central role in solving some of the nation's most pressing challenges. The High Performance Building Coalition works with members of Congress during High Performance Building Week—to be held June 5-9, 2017—and throughout the year to expand awareness of the importance of high-performance buildings.
"High-Performance Building Week is a time when the industry can come together with a unified voice to raise awareness of policy initiatives, organizational priorities and cutting-edge innovations that drive the construction and building industry throughout the country," Dain Hansen, chair of the High Performance Building Coalition and senior vice president, government affairs at the IAPMO Group, said. "This year we have a full slate of briefings, receptions and a congressional lobby day to unveil the broadly supported policy and appropriation priorities for the industry. Buildings play a vital role as a part of America's infrastructure, and Congress and the White House need to hear from our community in making sound policy."
The theme of High Performance Building Week 2017 will focus on The Critical Role Buildings Play in America's Infrastructure.
The Consultative Council's briefing is just one of a number of events scheduled for High Performance Building Week. View the full list of events.
The National Institute of Building Sciences participates in High Performance Building Coalition activities and a number of Consultative Council members are also Coalition members. The High Performance Building Coalition provides guidance and support to the High Performance Building Caucus of the U.S. Congress. The Coalition supports legislation and policies that protect life and property; promote innovative building technologies; enhance U.S. economic competitiveness; increase energy and water efficiency in the built-environment; advance sustainable and resilient communities; and support the development of private-sector standards, codes and guidelines that address these concerns. More information can be found at www.hpbccc.org.