IRVINE, Calif., March 3, 2017 – (RealEstateRama) — CoreLogic® (NYSE: CLGX), a leading global property information, analytics and data-enabled solutions provider, today announced a new agreement to integrate Centralized Showing Service (CSS) functionality with its real estate solutions, including the Matrix™ multiple listing platform. With four call centers serving more than 200,000 agents across the U.S., CSS is the nation's leader in real estate showing management.
Under the agreement, CoreLogic will integrate and offer CSS appointment scheduling services to clients of Matrix and other CoreLogic real estate solutions. Matrix is North America's most popular multiple listing platform and today serves 650,000 real estate professionals.
"This collaboration is momentous," said Kevin Hughes, vice president of Business Development for CSS. "Bydirectly integrating our showing appointment management functionality into Matrix, agents are empowered to improve their workflow, minimize missed showings, collect feedback and close more sales. It's exciting to see our teams coming together to enable more agents to reach higher levels of productivity."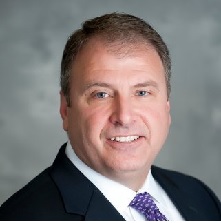 "Forging a relationship with another industry leader like Centralized Showing Service is a major win for both of our coChris Bennettmpanies—and for our clients," said Chris Bennett, general manager of Real Estate Solutions for CoreLogic. "This agreement will give more multiple listing subscribers integrated access to premier showing management services. I'm thrilled to team up with CSS and look forward to working together to find new ways we can serve our clients better."
About CoreLogic
CoreLogic (NYSE: CLGX) is a leading global property information, analytics and data-enabled solutions provider. The company's combined data from public, contributory and proprietary sources includes over 4.5 billion records spanning more than 50 years, providing detailed coverage of property, mortgages and other encumbrances, consumer credit, tenancy, location, CoreLogic® to Integrate Centralized Showing Service with Matrix™ Page 2 hazard risk and related performance information. The markets CoreLogic serves include real estate and mortgage finance, insurance, capital markets, and the public sector. CoreLogic delivers value to clients through unique data, analytics, workflow technology, advisory and managed services. Clients rely on CoreLogic to help identify and manage growth opportunities, improve performance and mitigate risk. Headquartered in Irvine, Calif., CoreLogic operates in North America, Western Europe and Asia Pacific. For more information, please visit www.corelogic.com.
Kevin Hawkins
WAV Group Communications
(206) 866-1220 cell/txt