WASHINGTON – (RealEstateRama) — As part of the U.S. Department of the Interior's nationwide tour to highlight the progress that has been made during the last eight years to restore the nation-to-nation relationship with Native Americans and Alaska Natives, Deputy Secretary of the Interior Michael L. Connor joined leaders of the Navajo Nation today to announce that sales from the Land Buy-Back Program for Tribal Nations (Buy-Back Program) have exceeded $1 billion.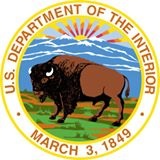 "The significant accomplishments we are announcing today come as a direct result of the close nation-to-nation cooperation we have had with sovereign tribal nations, such as the Navajo Nation," said Deputy Secretary Connor. "We're already seeing the difference this Program is making. In addition to the significant resources flowing into Indian Country, returning fractionated lands to tribes in trust has enormous potential to improve tribal community resources by increasing home site locations, improving transportation routes, spurring tribal economic development, and preserving traditional cultural or ceremonial sites."
The Buy-Back Program implements the land consolidation component of the Cobell Settlement, which provided $1.9 billion to purchase fractional interests in trust from willing sellers at fair market value. Individuals who choose to sell their interests receive payments directly into their Individual Indian Money (IIM) accounts. Interests consolidated through the Program are restored to tribal trust ownership for uses benefiting the reservation community and tribal members.
Since it began making offers in 2013, the Buy-Back Program has paid more than $1 billion to landowners and restored the equivalent of nearly 1.9 million acres of land to tribal governments. Tribal ownership is now greater than 50 percent in more than 11,000 tracts, allowing for more efficient and effective use of the land for the benefit of tribal communities.
There are about 243,000 owners of nearly three million fractional interests across Indian Country who are eligible to participate in the Program. The Buy-Back Program's implementation schedule includes 105 locations, which reflects more than 96 percent of all landowners with fractional interests and more than 98 percent of both the purchasable fractional interests and equivalent acres in Program-eligible areas.
The Department recently released the Program's annual Status Report, which highlights the steps taken to date to strengthen tribal sovereignty, consolidate fractional interests, and provide new opportunities to Native American communities.
Interior and tribal governments work closely to guide implementation of Buy-Back Program, ensuring that landowners have the information they need to make informed decisions about their land. Thus far, the Department has entered into agreements with 41 tribal nations, which outline coordinated strategies to facilitate education about the Program to landowners, but are unique in time, scope and responsibilities based on the expressed interests of the tribe.
The Navajo Nation played a significant role in Program progress, both in government-to-government coordination and in the engagement of individual landowners. More than 25,000 landowners with fractionated land interests at Navajo received offers from the Buy-Back Program. In total, more than $108 million was paid to landowners who chose to accept their purchase offers. Interests were purchased in more than 2,800 tracts, consolidating more than 155,500 equivalent acres for the tribe.
"We recognize Elouise Cobell for challenging the government and bringing about a historic settlement that made the Land Buy-Back Program possible," Navajo Nation President Russell Begaye said. "Consolidation of land is significant for the Navajo Nation because we have many checkerboard areas. It has been very good for the Navajo Nation to buy land back to turn it into trust land, and we appreciate all the collaboration and hard work that was put into the effort. We have more land that could be sold back and landowners that are willing to sell, and we believe the Program needs to be expanded so that additional progress can be achieved."
Offers are also currently outstanding for landowners with fractional land interests at:
Ponca — January 12, 2017
Blackfeet — January 17, 2017
Colville — January 26, 2017
Landowners can contact the Trust Beneficiary Call Center at 888-678-6836 or visit their local Office of the Special Trustee for American Indians (OST) to learn more about the Program, update contact information, and discuss financial planning resources. Additional information is available at: https://www.doi.gov/buybackprogram.
Today's visit continues on Deputy Secretary Connor and Secretary of the Interior Sally Jewell's recent visits to tribal nations across the country. In December, Secretary Sally Jewell, Bureau of Indian Affairs Director Bruce Loudermilk and Bureau of Indian Education Director Tony Dearman visited the Acoma Pueblo in New Mexico, where the Obama Administration recently restored more than 59,000 acres of land into trust for the benefit of the tribe. Deputy Secretary Connor also traveled to the Swinomish Indian Tribal Community in Washington to announce a proposal to streamline and modernize regulations that govern business operations on tribal homelands.
Contact: