WASHINGTON, D.C. – (RealEstateRama) — The Department of Energy held a Puerto Rico Power Resiliency Workshop on December 13, 2017 to gather experts from the whole community of public and private energy stakeholders to support a long-term plan to enhance the resilience of Puerto Rico's energy infrastructure. The conversation at the workshop was driven by a dialogue of existing Puerto Rico energy plans, developed by several organizations, and stimulated innovative ideas and a path forward for developing a cohesive plan for Puerto Rico's economic prosperity through resilient energy development.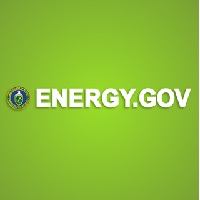 Workshop participants clearly demonstrated the energy sector's dedication to supporting Puerto Rico in the development of a more reliable and resilient energy system. Conversations served as a first step in streamlining government and industry strategies to foster this transformation. A handful of key themes were reiterated throughout the day, including the need for:
One vision for the future of Puerto Rico's electricity sector;
Actionable near-term priorities and a plan for mid/long-term accomplishments;
Both technical solutions, such as microgrids, and parallel measures to strengthen the energy sector's workforce, governance, and efficiency.
Working with the Puerto Rico government, its agencies, and the Puerto Rico Energy Commission, the U.S. Department of Energy will lead the development of an integrated plan which incorporates the various private, public, not for profit, academic, think tank and Puerto Rico based industry stakeholders in support of efforts to strengthen the security and resilience of its energy sector.  Beyond resiliency and security, key principles that will drive the integrated plan include: sustained economic viability and growth, improved power quality, and reduced energy costs.