WASHINGTON, D.C. – (RealEstateRama) — The U.S. Department of Energy's (DOE's) Clean Energy Smart Manufacturing Innovation Institute (CESMII) recently announced nearly $10 million for ten projects to help advance its goals and enable U.S. manufacturers to develop and implement innovations that will advance U.S. manufacturing competitiveness, sustainability, and innovation.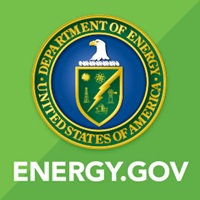 Launched in 2016, CESMII focuses on bringing innovative smart manufacturing solutions to the marketplace to increase energy productivity, economic performance, and workforce capacity. The institute received up to $70 million in federal funding from DOE's Advanced Manufacturing Office(AMO) that is matched by $70 million in private cost-share commitments from industry, consortium members, and partners.
"Public-private partnerships play a critical role in American innovation, taking new ideas to market to enhance U.S. economic growth and global competitiveness," said Principal Deputy Assistant Secretary for Energy Efficiency and Renewable Energy Daniel Simmons." CESMII is a great example of how government, industry, and academia can work together to advance U.S. leadership in manufacturing."
More than 40 proposals were submitted in collaboration with 62 organizations and spanned six Technical Areas of Interest that propose to bridge the gaps in smart manufacturing technologies facing U.S. industries today. Proposals focused on enabling technologies including: Cross-cutting Research and Development and Reusability, Process and Controls, Sensors, Data Modeling for Machine Learning and Data-Centric Analytics, Smart Manufacturing Platform Infrastructure, and Business Practices and Workforce Development.
The list of selected organizations (and project descriptions) is below:
University of Connecticut (Storrs, Connecticut) – This project aims to develop and demonstrate tangible benefits of Smart Manufacturing approaches applicable to subtractive and additive precision manufacturing. It will involve the coordinated utilization of systems engineering, modeling, advanced controls, data analytics and secure communication protocols for energy efficiency improvement in the precision machining and hybrid manufacturing of metals/alloys to support cross-industry platforms.
Penn State University (New Kensington, Pennsylvania) – The proposed idea is to build a small scale process simulator, with both machinery and software components, which mimics aspects of a smart manufacturing system for educational purposes. The project will involve developing the communication and data storage architecture, developing the optimization/machine learning algorithms and models, and developing the educational modules and interfaces.
ArcelorMittal (East Chicago, Indiana) – The main objective of the project is to improve steel slab quality and productivity of the continuous casting process by adopting Smart Manufacturing methodologies and technologies, and thereby reduce the overall energy intensity of the existing steelmaking and casting operations.
Texas A&M Experimental Station (College Station, Texas) – The aim of this project is to develop Smart Manufacturing Platform-ready tools for the reliable, profitable, and energy-efficient operation of a cryogenic air-separation unit, rigorously test these tools in cyber-physical environment, and deploy some of them to efficiently operate in a commercial air-separation plant.
University of Louisville (Louisville, Kentucky) – The project intends to incorporate modern monitoring, simulation and control systems that will allow lower energy use in the cement-making process. Because energy (fuel) costs are a significant portion of the cost of the cement production, lowering firing temperatures and times will reduce cost and environmental impacts making this industry more viable through adoption of Smart Manufacturing technologies and processes.
Virginia Tech (Blacksburg, Virginia) – The overall project goal is to develop optimization strategies to improve recovery (ratio of product output over incoming raw material) and quality (rework elimination), which are anticipated to substantially reduce energy requirements, waste and environmental impact. The testbed will be implemented at an industrial facility, which specializes in lightweight metals engineering and manufacturing with Thermal-Mechanical Processing path.
Honeywell (Plymouth, Minnesota) – This project will develop technologies on data modeling, machine learning, and data-centric analytics for smart aerospace additive manufacturing. It will implement these innovations using data from working aerospace manufacturing facilities.
El Camino Community College (Hawthorne, California) – The project goal is to develop and imbed an SM workforce model that leverages existing education and workforce training systems in California. This program is designed so that any curriculum, training component, or business development tool can be easily adopted and customized by organizations nation-wide.
University of California, Irvine (Irvine, California) – The project goal of this proposed Smart Connected Workers program is to create affordable, scalable, accessible, and portable smart manufacturing systems (A.S.A.P. SM systems) through which advances in Internet of Things (IoT) technologies can be effectively integrated into mobile sensor platforms to augment the intelligence of workers and supervisors with smart manufacturing principles and methods.
THINKIQ (Aliso Viejo, California) – The goal of this project is to drive out wasted energy in manufacturing facilities through improved information technology. This project will apply new data modeling and analytics technology to significantly reduce the cost and time to implement an effective energy optimization solution.
The institute strongly encouraged teaming between companies, national laboratories, and universities as an effective strategy for the successful advancement of CESMII-relevant technologies. The intended period of performance of each project is 24 months or less.
CESMII is a part of Manufacturing USA, a network of regional institutes that have a specialized technology focus to increase U.S. manufacturing competitiveness and promote a robust and sustainable national manufacturing research and development infrastructure.
EERE's Advanced Manufacturing Office supports early-stage research to advance innovation in U.S. manufacturing and promote American economic growth and energy security.