Seattle – (RealEstateRama) — The U.S. Environmental Protection Agency has awarded $1,039,686 to support 32 tribes with their nonpoint source pollution programs, and an additional $975,548 under the competitive grant program to 10 of the tribes for specific restoration and protection projects, boosting tribal water quality programs across three Northwest states to help protect people's health and the environment.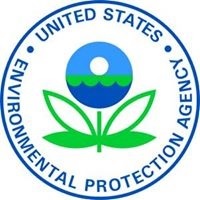 "Providing funds directly to tribes is an excellent example of how EPA offers a helping hand to our partners to address their unique and critical environmental challenges," said EPA Administrator Scott Pruitt. "EPA is making these investments to empower tribes who know best how to protect resources, and grow their local economy and strengthen communities."
These grant funds are distributed to tribes through the Section 319 Nonpoint Source Program of the Clean Water Act, aimed at fostering environmental programs that address nonpoint source pollution in surface and groundwater so tribes can restore and protect their waters in Indian country.
Under the competitive program, EPA selected ten Pacific Northwest proposals from the following tribes:  Coeur d'Alene, Colville, Lummi, Nez Perce, Quinault, Siletz, Spokane, Umatilla, Upper Skagit, and Makah.
Some of the projects to be implemented will include: reducing sediment from forest roads; controlling invasive species in degraded riparian areas; reducing a creek's water temperature by restoring the stream channel; replacing culverts to enable fish passage; increase groundwater recharge by constructing artificial beaver dams; creating stream channel stability by planting 35 acres of floodplain; and improving salmon habitat through installation of engineered logjams.
Some project highlights:
Controlling Invasive Species to Improve Water Quality
The Quinault Indian Nation will focus on improving water quality of the waters of the reservation through implementation of a holistic invasive species removal program by following up on treated areas to ensure that the invasive species have been eradicated, conducting initial treatment in untreated areas on the Lower Quinault River, revegetating treated riparian areas to prevent invasive species from growing back, and developing a native plant watershed-based stewardship plan. ($100,000)
Restoration of the Historic Hangman Creek Stream Channels
Resources from this grant will go to the Coeur d'Alene Tribe to support the reduction of sediment and turbidity in Hangman Creek, a stream with recognized water quality impairment. The tribe is reestablishing flows within a former creek channel and reconnecting the creek to its floodplain. This project will contribute to that larger project by revegetating the restored channels and floodplains and planting over 35 acres to ensure the long-term stability of the stream. ($87,907)
Reducing Hydrologic and Habitat Modifications in the Siletz River Basin
The Confederated Tribes of the Siletz Indians will use grant funds to create four (of a total of 17) in-stream large wood and boulder structures to enhance salmonid and larval lamprey rearing habitats in the Siletz River. These structures will reduce steam velocities and increase channel habitat complexity, improving water quality and beneficial uses. ($100,000)
Nonpoint source pollution encompasses contribution from a wide range of sources that are not always subject to federal or state regulation. These sources include agricultural runoff, unpermitted urban runoff, abandoned mine drainage, failing onsite disposal systems, and pollution caused by changes to natural stream channels.
Congress enacted Section 319 of the Clean Water Act in 1987, establishing a national program to control nonpoint sources of water pollution. Through Section 319, the EPA provides states, territories, and tribes with guidance and grant funding to implement their nonpoint source programs and to support local watershed projects to improve water quality. Collectively this work has restored over 6,000 miles of streams and over 164,000 acres of lakes since 2006. Hundreds of additional projects are underway across the country.
Base funding of $1,039,686 was distributed between 32 Northwest tribes that demonstrated interest, capacity and authority to run non-point pollution prevention programs within their reservation boundaries. Those tribes were:
Coeur D'Alene Tribe; Confederated Tribes of the Colville Reservation; Coos, Lower Umpqua, and Confederated Tribes of the Siuslaw Indians; Coquille Indian Tribe; Cow Creek Band of Umpqua Tribe of Indians; Grand Ronde Confederated Tribes; Jamestown S'Klallam Tribe; Kalispel Indian Community; Klamath Tribe; Lummi Indian Nation; Makah Indian Tribe; Nez Perce Tribe; Nooksack Indian Tribe; Puyallup Tribe; Quileute Tribe; Quinault Indian Nation; Samish Indian Nation; Sauk-Suiattle Indian Tribe; Shoalwater Bay Tribe; Snoqualmie Indian Tribe; Spokane Tribe; Squaxin Island Tribe; Confederated Tribes of the Siletz Indians; Skokomish Indian Tribe; Stillaguamish Tribe; Suquamish Indian Tribe of the Port Madison Reservation; Swinomish Tribe; Tulalip Tribes; Confederated Tribes of the Umatilla Indian Reservation; Upper Skagit Indian Tribe; Yakama Nation; and Confederated Tribes of the Warm Springs Reservation.
More information on EPA's Tribal 319 grant program: https://www.epa.gov/nps/tribal-319-grant-program
#  #  #
Contact Us to ask a question, provide feedback, or report a problem.