WASHINGTON  – (RealEstateRama) — Radon, a naturally-occurring radioactive gas that causes cancer, can build up to unsafe levels in any home at any time of year. With many Americans spending more time inside their homes during January, however, there is no better time to make sure our homes are radon-free. That is why EPA starts every new year encouraging Americans to get their homes tested for radon.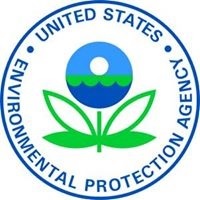 "If a high radon level is found, the good news is that this serious environmental risk can be reduced by using simple, proven techniques comparable to the cost of other minor home repair or improvement projects," said Bill Wehrum, Assistant Administrator of EPA's Office of Air and Radiation.
Millions of homes in the United States have elevated levels of radon. Inhalation of radon damages lung cells and kills approximately 21,000 people annually, making radon the second leading cause of lung cancer after smoking.
Because radon gas is invisible and odorless, the only way to know if a house, school or other building has a radon problem is to get the building tested.
Although testing for radon is easy and inexpensive, only one in five homeowners have tested their homes for radon. EPA and states are encouraging Americans to test their homes for radon and to fix elevated levels during January as a common sense step to prevent lung cancer.
Radon test kits are available at hardware stores, home improvement centers, and online. Kits usually cost around $20 and come with easy-to-use testing and mailing instructions. Qualified radon professionals can also perform tests and fix elevated levels.
Don't delay in testing your home during National Radon Action Month. A simple and low-cost radon test can help save a life in your family.
To learn more about radon, visit https://epa.gov/radon. Test, Fix and Save a Life.
Contact Information:
EPA Press Office (
)