New report from the National Low Income Housing Coalition profiles the success of the national Housing Trust Fund program & makes the case for additional resources for affordable housing
Washington, D.C. – (RealEstateRama) —   that have awarded their inaugural 2016 national Housing Trust Fund (HTF) allocations, and the eight states and the District of Columbia that anticipate making their awards by December 2018.The National Low Income Housing Coalition has published "Getting Started: First Homes Being Built with 2016 National Housing Trust Fund Awards". This interim report profiles the 42 states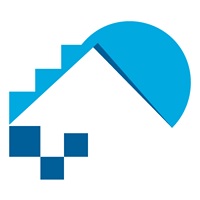 States are using most of their HTF resource for projects that will serve people experiencing homelessness, people with disabilities, elderly people, or other special needs populations. At the time of publication, 129 projects have been awarded 2016 HTF money, with almost 1,500 HTF-assisted units anticipated to be constructed or rehabilitated.
The HTF is the first federal resource in a generation that provides block grants to states to build, rehabilitate, or preserve housing targeted to extremely low income (ELI) households, those with incomes at or less than 30% of the area median income or less than the federal poverty line.
For nearly two decades, NLIHC led a national campaign to create and fund the HTF. In 2016, the first $174 million in HTF funding was allocated to states. It was followed by over $219 million allocated for 2017 and nearly $267 million for 2018. NLIHC works to ensure that the funding is used effectively to create decent and affordable homes for the more than 11 million ELI renter households that need this assistance the most.
"The HTF is an important resource for alleviating the severe shortage of rental homes affordable to people with the lowest incomes," said Diane Yentel, president and CEO of NLIHC. "We are committed to protecting and expanding the HTF and to working with Congress to increase funding for the HTF through housing finance reform, investment in infrastructure, and other legislative avenues."
Read the full report at: http://nlihc.org/issues/nhtf
###
PRESS CONTACT
Renee Willis
Vice President for Field & Communications
(202) 662-1530 x247