Award Recipients to Be Honored during Building Innovation 2019
WASHINGTON – (RealEstateRama) — The National Institute of Building Sciences announces the jury for the 2018 Beyond Green™ High-Performance Building and Community Awards. The 2018 jury members include Nancy McNabb, AIA; Jason Hartke, PhD; and Arpan Bakshi.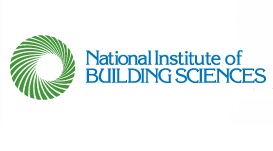 "I am excited to welcome the 2018 Beyond Green™ Awards jury," said Institute President Henry L. Green, Hon. AIA. "This jury has a wide range of experience in advancing and achieving innovative, high-performing facilities. I thank them for their participation and look forward to seeing which projects they select to receive Beyond Green™ Awards in January."
The Beyond Green™ High-Performance Building and Community Awardsrecognize those buildings, initiatives and innovations that are influencing, informing and inspiring the high-performance planning, design, construction and operations processes. The jury is responsible for selecting those projects and activities that best exemplify the eight design objectives of high performance from all of the entries submitted to the Institute by the October 31 deadline.
Nancy McNabb, AIA, principal at McNabb & Associates, has held positions at the New York State Codes Division, Building Officials and Code Administrators International and the National Fire Protection Association. As the Manager of Building and Fire Codes and Standards of the Engineering Laboratory at the National Institute of Standards and Technology, McNabb worked on codes and standards-related research to support strategic goals relating to sustainability, energy efficiency, safety, security and community resilience. She formed her own consulting firm in 2016 and joined The Continuity Project. McNabb recently served as the Faculty Member-in-Residence with the Washington Internships for Students of Engineering.
Jason Hartke, PhD, leads the Alliance to Save Energy, where he oversees a bipartisan alliance of business, government, environmental and consumer leaders committed to achieving economic growth, a cleaner environment and greater energy security, affordability and reliability. At the U.S. Department of Energy, he led a roughly $30 million program to advance and accelerate energy efficiency in commercial buildings. As senior vice president of global policy development at the U.S. Green Building Council, Hartke oversaw mission-critical policy and advocacy efforts. Over his career, he has created numerous collaborative initiatives and partnerships with organizations, including the C40 Climate Leadership Group, World Green Building Council, National League of Cities, American Institute of Architects, Real Estate Roundtable and Natural Resources Defense Council.
An associate at internationally renowned Foster + Partners in London, England, Arpan Bakshi trained as an architect, sustainable engineer, computational designer and environmental analyst. He has worked at leading firms, including Skidmore, Owings & Merrill and Rafael Vinoly Architects in New York, and Werner Sobek in Stuttgart, Germany. Bakshi served as a studio consultant at the Harvard Graduate School of Design, PennDesign and the City University of New York. He participates and actively shares insights and articles online to an industry forum of over 40,000 professionals, organizing presentations and trainings from leading experts to a following across 115 countries.
As the 2018 Beyond Green™ Awards jury, McNabb, Hartke and Bakshi will select the winners from all of the Beyond Green™ Award entries submitted. The 2018 award categories include: High-Performance Buildings; High-Performance Attributes and Systems; High-Performance Initiatives; and Innovations for High-Performance Buildings and Communities. The Institute will recognize the 2018 award winners on Wednesday, January 9, 2019, during its Annual Awards Banquet. As part of the awards presentation, the Beyond Green™ High-Performance Building and Community Award winners have the opportunity to present their projects and highlight the challenges and opportunities they faced while delivering high-performance buildings.
Learn more about the Beyond Green™ High-Performance Building and Community Awards. The opportunity to enter ends 5:00 p.m. ET on Wednesday, October 31, 2018.
The Awards Banquet is one of a number of events taking place during Building Innovation 2019—The National Institute of Building Sciences Seventh Annual Conference and Expo, to be held January 7-10, at the Mandarin Oriental, Washington, D.C. Find out more about the Conference.
To attend the Awards ceremony or the entire Conference, register now.