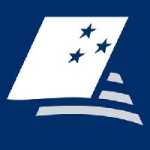 WASHINGTON, D.C. – (RealEstateRama) – Ginnie Mae announced that it has removed the previously announced restriction limiting loanDepot to Ginnie Mae II custom pools for VA single family guaranteed loans. loanDepot is again eligible to utilize the Ginnie Mae I and Ginnie Mae II multi-Issuer securities programs for such loans effective for July 1, 2019 issuance.
The removal of such a restriction is based on the Issuer having demonstrated to Ginnie Mae's satisfaction that (a) its prepayment speeds are substantially in-line with those of equivalent multi-Issuer cohorts, and (b) such improved performance is sustainable.
These program restrictions are part of Ginnie Mae's ongoing efforts to enforce Section 3-21 of Ginnie Mae's MBS Guide, which establishes as a required program risk parameter that an issuer's "origination and servicing practices…ensure that the performance of an Issuer's securities is in line with that of similarly constituted securities for the Ginnie Mae portfolio as a whole."
Issuers with questions should contact their Ginnie Mae Account Executive. Investors with questions should contact Ginnie Mae's Office of Capital Markets.
About Ginnie Mae
Ginnie Mae is a wholly-owned government corporation that attracts global capital into the housing finance system to support homeownership for veterans and millions of homeowners throughout the country. Ginnie Mae mortgage-backed securities (MBS) programs directly support housing finance programs administered by the Federal Housing Administration, the Department of Veterans Affairs, the HUD Office of Public and Indian Housing and the Department of Agriculture Rural Housing Service. Ginnie Mae is the only MBS to carry the explicit full faith and credit of the United States government.
Ginnie Mae I MBS are modified pass-through mortgage-backed securities on which registered holders receive separate principal and interest payments on each of their certificates. Ginnie Mae I securities can include single family, multifamily, manufactured home and project construction loans.
Ginnie Mae II MBS are modified pass-through mortgage-backed securities for which registered holders receive an aggregate principal and interest payment from a central paying agent. An Issuer may participate in the Ginnie Mae II MBS either by issuing custom, single-Issuer pools or through participation in the issuance of multiple-Issuer pools, which combine loans with similar characteristics.
Contact: Douglas Robinson


202-475-7818