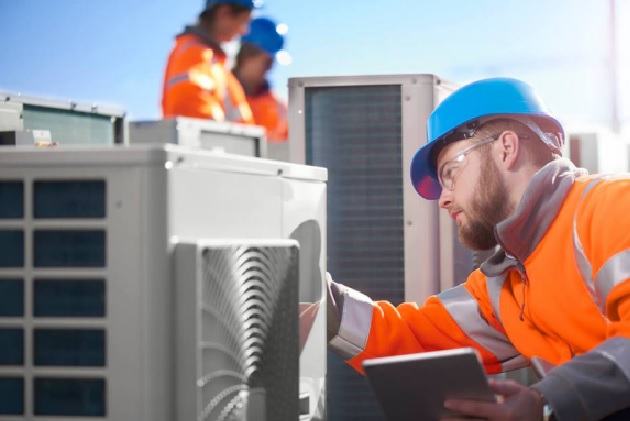 Life can get really unbearable without a good and fully functional air conditioning system especially in summer.
The situation is even more intense in places like Tulsa, Oklahoma, which is used to experiencing extreme weather conditions in both summer and winter. For stats about Tulsa's weather conditions, you can check here.
To make your indoor environment as safe and convenient as possible, you should take the state of your air conditioning system very seriously. In the bid to help you achieve this, we will be discussing services rendered by cooling contractors in Tulsa and other locations.
As you may be able to tell, these experts are trained to keep your air conditioning system in perfect working condition, and that is why you should be particular about hiring the right one.
What Cooling Contractors Can Do for You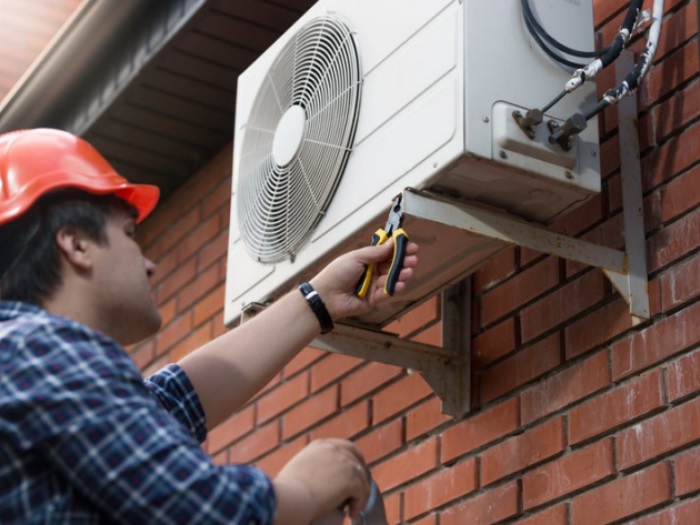 There are several ways you can benefit from these experts. This is because of the wide range of services offered by many of them. Some of these services include:
Professional Advice on Purchase and Maintenance
Because of their training and experience in the field, these guys know the best products in the market for consumers. So, you should seek their advice before buying any cooling system. This is what you should do instead of trusting your instinct or sources that cannot be considered as credible.
Besides, these professionals can help you keep your cooling system in the right shape. This is by offering you professional advice on what you should and should not do with it.
Sales of Air-Conditioning Equipment
Who would you rather buy your air conditioning equipment from?
Will you go to a salesperson that has very little or no knowledge about the machine or someone who can help with further clarifications and services?
If your decision is the latter (just as we guessed), a cooling contractor is your best bet. Some of these technicians are actively into the sales of these things. You should therefore deal with them when/if you need this service.
For information on the various kinds of cooling systems you can purchase and their peculiarities, you can visit: https://www.ipieca.org/resources/energy-efficiency-solutions/uncategorised/cooling-systems/
Installation of Cooling Systems
Getting a newly purchased cooling equipment up and running is a technical process. It is not as simple as getting a television set up and running. As a result, you need the right hands to help you with the process. If this is your state, then you should look for a good cooling contractor to help out.
Maintenance
As mentioned earlier, these professionals are open to giving helpful advice on how you can use the air conditioning equipment effectively and efficiently.
In addition to this, you can get them to periodically inspect your air conditioning system. This will allow them to critically look out for possible issues that you could not have thought of or known about.
If any issue is noticed, then they will be able to address the situation. Frankly, this is the best approach to preventing an abrupt breakdown as some people have experienced.
Repair
If your cooling system starts acting poorly or refuses to function at all, these contractors are trained to handle the situation. If the problem is a faulty part of the entire setup, they will repair or replace the item.
One good thing about some of these experts is how they can provide temporary but cost-effective solutions for the time being. For instance, imagine your air conditioning system breaks down because of a faulty part that you cannot afford to replace at the moment.
If possible, these professionals would provide a temporary solution before you can afford to replace what is faulty.
Replacement
Every technological gadget has a lifespan. As it approaches the tail end, you begin to have experiences that indicate the need to have a replacement.
When you are set to replace your cooling system, these contractors can handle the task. They will also suggest trendy and better options you can have installed in place of the former one.
If you live in Tulsa and its neighboring environment and need a replacement of your Air Conditioning System, Dowd Heat & Air and several other companies offer this service to clients.
Wrap Up
To have your cooling system always up and running, you will need the professional service of cooling contractors at one point or the other.
To help you make the most of these experts, we have discussed the services rendered by many of them. So, you should call upon them when you need them.