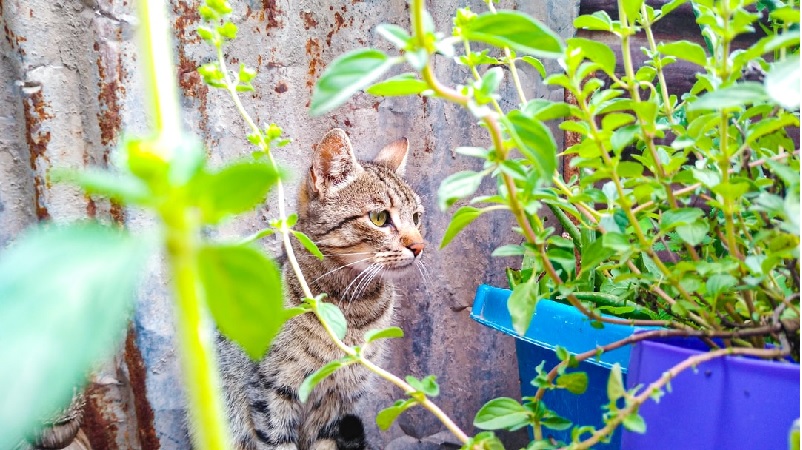 Any pet owner's worst nightmare is undoubtedly a lost cat or dog. With that fear, it's only natural for many pet parents to keep their cats indoors, protecting their furry friends from the dangers that outdoor cats often face.
However, that can be easier said than done—as any cat owner can attest, your feline escape artist will attempt anything they can to sneak past you and find the warmest spot of direct sunlight in your yard or on your porch. Nevertheless, you can work to keep your pet safely inside and prepare for the worst should they try to get out.
Cat Safety
When it comes to keeping your cat inside, creating a feline-friendly home can be the most significant step you take. A pet-friendly space will fend off boredom and encourage them to stay indoors and in the safety of your care. After all, if they have everything they need inside, why would they need to go out?
Bring the outside in.
If your cat has a bit of nature inside, they'll be less tempted to make their way outside. Adding some cat-friendly houseplants like a spider plant, Boston fern, or African violet can offer your pet a personal jungle paradise. By choosing houseplants that won't pose a risk to your cat, you'll make them significantly happier even inside. You might also pick a natural litter that mimics the moist soil outdoors to encourage your cat to adjust to life indoors, from fun to the litter box.
Enrich your pet's life.
Offering your pet some houseplants isn't the only step you can take to make sure she's happy indoors. A wide variety of toys and feline amenities will keep your pet entertained. From plastic balls filled will bells to a scratching post or two, the right sorts of recreation will improve your cat's quality of life and motivate them to stay in the safety of your home.
When Disaster Strikes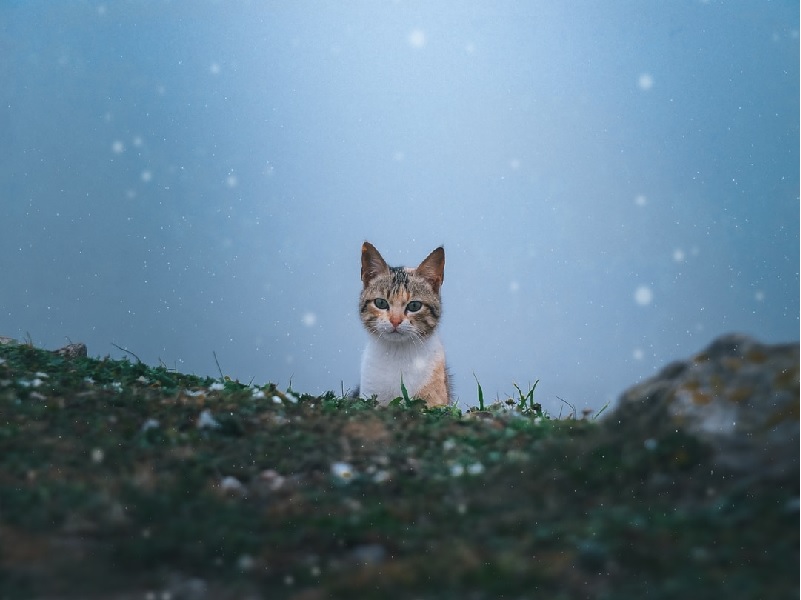 Despite your best efforts, there's always some risk of a missing pet. By preparing in advance, you'll be ready if your cat bypasses your attempts to keep them inside. Creating a plan from day one will ensure that, should your kitty make their way outside, you'll be ready to find them and return them to safety.
Plan Ahead
You're already taking precautions to keep your pet indoors, and it's just as essential that you prepare for the risk of a lost cat. Ensure your pet has a microchip and a collar with clear identification. Have a plan in place to be ready if you need to create flyers or reach out to shelters to help bring your fur baby home. Make a note of any websites or local organizations that help find missing pets and keep your vet's contact information on standby to let them know to keep an eye out for your furry friend.
Build a support system.
A missing cat or dog is a painful experience, but a strong support system can make it a little easier. Better yet, that community may even help you bring your kitten home! With such a cute feline, it's not surprising that your friends and family love your pet as much as you do. Joined by your vet, neighbors, and local shelters, you'll have a passionate group of animal lovers ready to find your furry friend and get them back inside as soon as possible.
Keeping your cat indoors can seem daunting but can be easier than you'd anticipate. From adding some pet-friendly houseplants to offering your cat some toys, you can create a house that encourages your kitty to stay close to home. Then, should the worst happen and your kitten sneak outside, you'll have the necessary preparations in place to bring them back safe and sound.