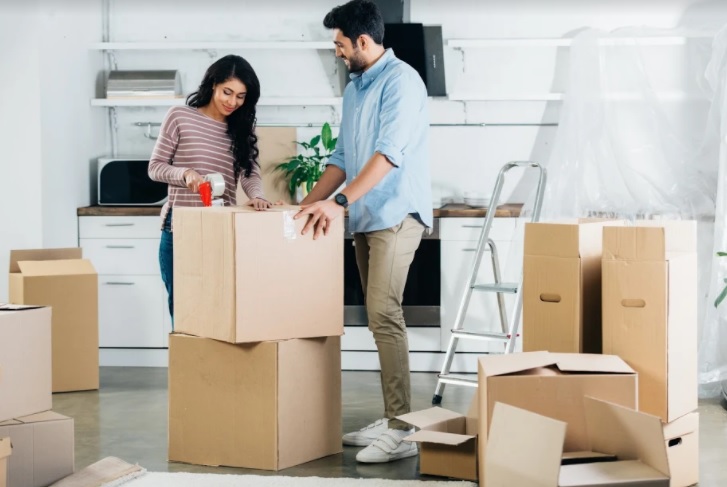 Moving to a new home can be exciting and overwhelming. It's an exciting experience, especially when you're moving to your first owned home. However, it can also be stressful when you have plenty of items you need to pack and think about.  
Most people don't know how to start packing until they receive the movers' packing list. So, before you contact reliable movers, like Thebigboymovers.com, efficiently pack your items using these tips:  
Create A Packing Checklist 
To make sure that you're organized before you start packing things, create a checklist so you won't forget to pack certain items from each room in the old house. Doing so also helps you track all the boxes so you won't leave anything behind.  
Your packing checklist should include the following:  
Number of boxes needed 
Packaging supplies like labels, cushioning, and tape 
Items you don't need to bring on your move 
Moving schedule 
Moving costs 
To ensure you don't forget anything important, add other information to your packing list. This way, you can keep track of everything during your move.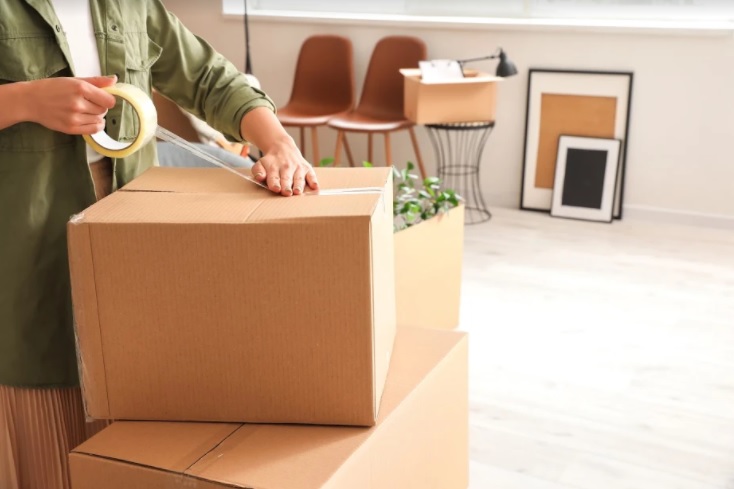 Choose The Right Packing Material 
Deciding on the right moving boxes for moving requires a lot of considerations. First, you must consider the size and the materials that would be used. There are boxes made from different materials and sizes. You must look at all your options before deciding on what boxes to buy. 
Moving boxes made of strong cardboard and reinforced with strong plastic are most often used to transport fragile items. The strong plastic material ensures that the items inside remain intact despite the truck's pressure or the impact of the wheels. 
It's also helpful to choose more than one size of boxes for packing. Small boxes can be perfect for books and toys. Medium boxes are used for kitchen items and bathroom essentials. Large boxes are for comforters, pillows, and other bulky items.  
In addition to choosing the right packaging material, you should also prepare the right packaging supplies, like packing tape, to keep the boxes adequately sealed. You should also stock up bubble cushioning for fragile items.  
The moment that you'll be unboxing your things from the box, it'll be easier to manage them when you pack like items together. For example, place all kitchen items in one box or put all comforters and bed sheets in one place. This will also help you prioritize things when you get to your new home. You can also pack items by room in your home. 
Moreover, it would be easier for you to manage the articles when you use color codes for boxes. For example, you use white boxes for kitchen items and use a different color for bathroom and living room items.  
Concerning using color-coded items, you can also use box labels to help you get organized during your packing stage. Placing labels will also help the movers unload the boxes in your new home and put these boxes in the right location.  
If you also plan to delegate packing and moving boxes to some of your family members, using labels will also be a helpful tool. If you have children, you can place their names on their boxes so they know which one to open when they get their things.  
Use Storage Items And Small Containers To Pack Things 
Buying moving boxes for all your items can be costly. To save some money, you can use other items in your home to pack your stuff. 
For instance, if you have dresser drawers, you should pack clothes and other items inside these spaces so you won't have to buy additional packing boxes. Ensure that you don't put heavy items inside so it'll be easier to carry in and out of the trucks. 
After stuffing the drawers with items, wrap the dresser with plastic wrap so it won't open, hence it won't spill out its contents while traveling.  
If you have suitcases, it would be best to utilize them as storage spaces as well. Suitcases are easy to move because they have wheels. So, it would be a good idea to place heavy items, like plates and books, inside. Aside from suitcases, you can also place small kitchen items inside large pots and other sealable containers.  
If you're packing liquids, make sure you secure them before putting them inside boxes or containers. One of the best ways to ensure bottles and boxes won't leak and make a mess during travel is to tape the lids tightly so they won't spill.  
Use Blankets And Towels To Cushion Fragile Items 
Bubble wraps and cushions can be expensive. It's not very economical to buy too much when you're going to use them once. 
To limit the amount of bubble wrap you're going to buy, you should consider using blankets, towels, or even clothes as a cushion for fragile items. You can use towels when packing plates while use clothes when packing glasses.  
Summary 
Preparing to move to a new home can be an overwhelming task. If you're doing it alone, it won't hurt if you consider hiring professional packers to help you pack all of the things that you need in your new home. These professional packers know how to keep everything organized and they'll keep track of the items that you have.  
Suppose you don't have the budget to hire professionals and want to do it with your family. In that case, the tips above will help you and your family stay organized during the packing stage. Make sure you prepare a checklist so you won't forget anything. You should also prepare all the necessary packing supplies, like boxes and tape. It also helps to put labels on boxes or use color-coded boxes so you won't have a hard time when you unbox them in your new home.  
Lastly, utilize everything you have on hand, like placing items in dresser drawers, suitcases, and large pots. You can also use your towels, clothes, and blankets as cushions for fragile items. This way, you won't need to purchase more bubble wraps. 
With this, packing doesn't need to be stressful as long as you're smart and creative with it.