A mansion party can be a great way for promoters and event planners to grow their brand. And, when done correctly, they could get you tons of exposure and a loyal following. However, for things to go smoothly, and for people to have a night to remember, you have to be prepared. You have to be ready for any eventuality and have a plan in case anything goes wrong. Let's take a look at how you can throw an epic mansion party.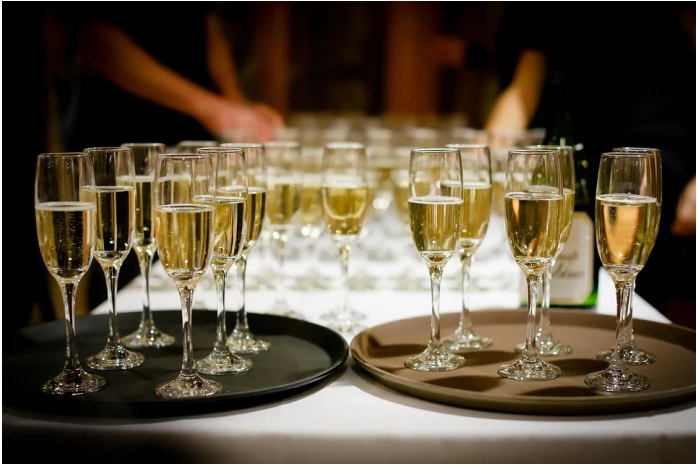 Make Sure that Everybody's Basic Needs are Met
You want to make sure that there will be enough parking spaces for everybody you've invited to attend, and you might also want to consider having a valet service to make things easier for your guests – and more upmarket. You have to calculate how much food and how many drinks you'll need. The easiest solution here is to hire a caterer – especially if you've never thrown a party before.
Another thing you'll have to consider is bathroom space. It's likely that there won't be enough room bathrooms inside for everybody, so you will need to think about hiring portable restrooms. This is also a good idea if part of the event is outside.
There are tons of things that will have to be taken into consideration when choosing how many restrooms you'll need. The number of people, the male to female ratio, and whether you're going to be serving food will all make a difference. As a rule, you will need one portable restroom for every 100 guests per hour, so you will need to have a clear headcount and make your estimation based on that.
Hire Security
Lack of security is one of the reasons so many mansion parties go wrong. You have to treat this just like any event and hire security who will be on hand to deal with any trouble that occurs.
You also need to hire people to control access to the house and who will be willing and able to apply force if needed. This isn't something that you can take lightly as incidents could end up ruining your reputation and getting you in trouble with the law.
You might also want to invest in wristbands to identify those who have permitted access.
Decide if You're Going to Have a Theme
A lot of people like theme parties, but remember that a theme isn't essential. However, choose a good theme and your event will be more memorable. Gatsby style parties are big right now, and they're a perfect fit for a lavish mansion. So, try to go for something more on the glamorous than playful side if you're going to go down this route.
Keep Your Alcohol Selection Small
You need to be smart with how you buy alcohol. There's no need for you to buy every type of gin or vodka on the planet. Stick to the most popular ones and keep your cocktail list small. Most people will be more than happy with that.
These are all things you'll need to sort out when you start planning your mansion party. We hope it goes off without a hitch!