Washington DC – (RealEstateRama) — More than 340 national, state, and local members of the Disaster Housing Recovery Coalition (DHRC) issued a letter to Congress urging the immediate passage of a robust disaster relief bill that includes basic safeguards and housing resources to help low income seniors, people with disabilities, families with children, veterans, people experiencing homelessness, and other vulnerable populations recover and rebuild after the 2017 hurricanes and wildfires.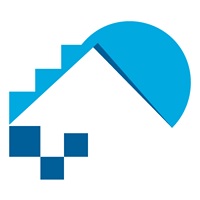 One of the top priorities after a disaster is making sure that all displaced families have a safe, accessible, and affordable place to live while they get back on their feet. To this end, the organizations that make up the DHRC urge Congress to amend the House-approved disaster relief bill to stand up the Disaster Housing Assistance Program (DHAP), a proven solution to the longer-term housing needs of low income disaster survivors; to collect and make public data to ensure that the recovery reaches all households; and to provide housing-specific resources to ensure that the severe shortage of affordable rental homes in disaster-impacted communities is not worsened.
Significant barriers prevent low income people from accessing hotels through FEMA's Transitional Shelter Assistance (TSA) program, and state-run disaster housing programs have faced significant delays and have been unable to address the full scale of the housing needs. Despite the clear need, FEMA has not set up the DHAP program, which provides low income survivors with a stable, affordable home as they recover. Without DHAP, these families now face the impossible decision either to live in unhealthy and unsafe homes or to pay far too much of their limited incomes on rent, making it harder to meet their other basic needs.
Disaster recovery data are also needed to ensure that federal resources are being spent fairly and equitably to meet the needs of low income people and communities and that recovery efforts are balanced among homeowners, renters, and people experiencing homelessness. Specifically designated housing investments, including into the national Housing Trust Fund and other programs targeted to low income renters, are necessary to prevent the already severe shortage of affordable rental homes in disaster-impacted communities from getting worse.
"It has been five months since the first hurricane made landfall, and Congress still has not provided the resources and tools necessary to ensure that all disaster survivors, including those with the lowest incomes, have a safe, accessible, and affordable place to live as they recover," said Diane Yentel, president and CEO of the National Low Income Housing Coalition, which leads the DHRC. "Further delay in providing these critical resources and safeguards is unacceptable and will only make it more difficult for low income survivors to fully recover."
Read the letter to congressional leaders at: http://bit.ly/2E4sDos
###
Established in 1974 by Cushing N. Dolbeare, the National Low Income Housing Coalition is dedicated solely to achieving socially just public policy that assures people with the lowest incomes in the United States have affordable and decent homes
PRESS CONTACT
Renee Willis
Vice President for Field & Communications
(202) 662-1530 x247