Washington DC – (RealEstateRama) — More than 250 national, state, and local organizations called on FEMA to implement proven disaster-recovery housing solutions like the Disaster Housing Assistance Program (DHAP) for families with the lowest incomes. They note that the need for DHAP is underscored by FEMA's recent decision to abruptly end its Transitional Shelter Assistance (TSA) for displaced Puerto Rican families in Connecticut.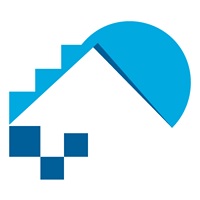 In a recent letter to FEMA Administrator Brock Long, the Disaster Housing Recovery Coalition (DHRC) – comprised of more than 250 organizations led by the National Low Income Housing Coalition (NLIHC) – called on FEMA to address the longer term needs of low income people displaced by the recent hurricanes and wildfires. Despite a clear need and ample evidence of DHAP's effectiveness after previous disasters, FEMA has so far chosen not to enter into an agreement with the Department of Housing and Urban Development (HUD) to stand up the program. DHAP provides temporary rental assistance and wrap-around case management to low income families in need. The program helps the lowest income families find permanent housing solutions, secure employment, and connect to public benefits as they rebuild their lives.
The DHRC's letter addressed FEMA's decision to abruptly terminate TSA for dozens of families in Connecticut displaced by Hurricane Maria. This sudden decision forces families with children and others with very limited resources to scramble to find alternative housing or to return to their uninhabitable homes in Puerto Rico with just a few hours' notice. The letter cites a number of other issues with the TSA program, like the uncertainty its temporary extensions imposes on participating families and participating hotels' practices of charging daily "resort" fees and requiring security deposits or credit cards for families without the wherewithal to provide them.
The DHRC also calls on FEMA to collect and make public disaster recovery data to help ensure federal resources are being spent fairly and equitably to meet the needs of low income people and communities.
"We urge FEMA to help families with the lowest incomes recover after the recent natural disasters by prioritizing programs that will help them secure safe, stable housing," said NLIHC president and CEO Diane Yentel. "FEMA's inaction on DHAP will prevent thousands of families from getting back on their feet after experiencing tremendous devastation. The DHRC calls on FEMA to work with HUD on providing short-term rental assistance and case management support to those most in need."
Read the letter to FEMA Administrator Brock Long at: http://bit.ly/2Gercph
###
Established in 1974 by Cushing N. Dolbeare, the National Low Income Housing Coalition is dedicated solely to achieving socially just public policy that assures people with the lowest incomes in the United States have affordable and decent homes.
PRESS CONTACT
Renee Willis
Vice President for Field & Communications
(202) 662-1530 x247