WASHINGTON – (RealEstateRama) — The National Institute of Building Sciences will unveil the Natural Hazard Mitigation Saves: 2017 Interim Report at a presentation luncheon Thursday, January 11, 2018, from 12:00 to 1:30 pm, during Building Innovation 2018 Conference & Expo. The report, which highlights the significant savings that result from implementing mitigation strategies in terms of safety, and the prevention of property loss and disruption of day-to-day life, builds on the well-known 2005 report of the same name.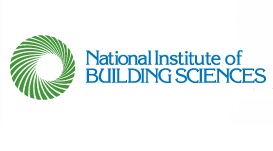 Natural hazards present significant risks to many communities across the United States. Fortunately, there are measures governments, building owners, developers, tenants and others can take to reduce the impacts of such events. The Mitigation Saves project team looked at the benefits of two mitigation strategies: designing new buildings to exceed select requirements of the 2015 International Codes and 23 years of federal mitigation grants. During the lunch presentation, the panel of speakers will reveal the initial findings of the multi-year, multi-dimensional research project.
Members of the Institute's Mitigation Saves project team and sponsors of the report will provide an overview of the Natural Hazard Mitigation Saves: 2017 Interim Report and initial findings, discuss the methodology, offer public- and private-sector perspectives of the findings and identify next steps.
Panel speakers include: Ryan Colker of the Institute; Philip Schneider and Keith Porter from the Mitigation Saves project team; and sponsors Roy Wright of the Federal Emergency Management Agency (FEMA) and Sara Yerkes of the International Code Council.
In 2005, the National Institute of Building Sciences Multihazard Mitigation Council (MMC) published the report, Natural Hazard Mitigation Saves: An Independent Study to Assess the Future Savings from Mitigation Activities, with funding from FEMA. Among the study's findings is the oft-quoted, "a dollar spent by FEMA on hazard mitigation provides the nation about $4 in future benefits." That report, which focused on the benefits derived from FEMA investments in mitigation, has been widely cited to demonstrate the value of investing in mitigation in both the public and private sector.
Since that initial report, a significant number of highly public disaster events have occurred. Related issues, such as the expanding list of disaster declarations, growing numbers of requests for recovery funding and overall constraints on government spending, also illustrate the need for new data on the benefits of incorporating resilience before disasters occur. Achieving resilience relies on actions and investments by both the public and private sector—with benefits also accruing to each sector. The Institute developed the new report with an expanded look at the sources of mitigation and the numerous benefits for different stakeholders, beyond just federal spending impacts.
Building Innovation 2018 includes a number of resilience-focused sessions and presentations, so don't just plan to attend the luncheon. Stay for the full Conference! View the Conference schedule to see the full schedule of events. Register for the Mitigation Saves Presentation Luncheon or select the full Conference. Register now.